Kelli Armknecht's story may not have started with a mountain of debt, but that doesn't make it any less of a victory. A year ago, she and her husband, Doug, purchased their first home—and they didn't need a mortgage to do it.
"It feels really good to be my age and have no debt," Kelli says.
At just 29 years old, Kelli has reached a pinnacle many folks spend a lifetime working to achieve. And for her, this win is personal.
Leading by Example
Kelli has taught math at Smith Center High School in Smith Center, KS, for almost five years. While standard subjects like algebra and trigonometry fill her schedule, she spends one hour a day teaching real-world money lessons. Through Dave Ramsey's high school curriculum, Foundations in Personal Finance, students learn how to live on a budget, avoid debt, and save for the future.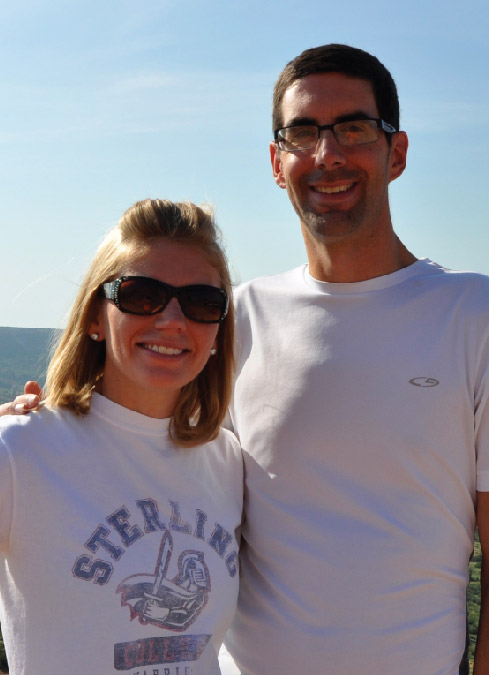 Being 100% debt-free means a lot to Kelli because it shows her students that she's not just talking the talk—she's walking the walk. If students want a glimpse into their own financial future, they simply have to look to the head of the class.
In fact, Kelli's journey started right out of high school. While most kids her age were footloose and fancy-free, she joined the Army Reserve.
"The military really put me ahead as far as my finances," she says. "I got sent overseas for a year. There were hardly any expenses, so I just started putting money in savings."
Originally, Kelli thought she'd save for college. After the military helped pay her college expenses, she just kept stashing money away, knowing one day it would come in handy.
From American Dream to Reality
In 2011, Kelli married Doug, a fellow saver at heart, and the two became one debt-free family. Determined to stay that way, they set their sights on a lofty goal: to pay cash for their first home.
For the first two years of their marriage, Kelli and Doug made tough money decisions. When a deer totaled their car, they replaced it with a $3,000 junker instead of buying a shiny new ride. While other friends purchased nice homes, they lived in a cheap rental.
Kelli admits it was tempting at times to take the leap and go over their budget, but she knew it was just a matter of waiting for the right home to come along. Their patience finally paid off last year.
"When we were in the process of looking for houses and saw how much we had saved—and what homes were going for—it actually became kind of real," Kelli says.
The Armknechts put 100% down on a $60,000 fixer-upper built in 1979, and they worked hard to overhaul it from floor to glitter-popcorn ceiling. The best part? They managed to do it without taking on any debt.
"If you had asked me as a junior or senior in high school if I would ever pay cash for a house, I probably would have laughed. There's no way I could afford something like that!" she says. "But if you're smart with your money and know how to handle it, anything's possible."
Slow and Steady Wins the Race
Kelli's knack for numbers isn't the only thing that got her across the finish line. As a cross-country coach, she knows a thing or two about endurance and the power of pacing.
"I'm not a fast runner, but I know if I go at a steady pace, I'll get there," Kelli says. The secret is learning to go at your own pace instead of looking to others to set it for you.
You may not be able to pay cash for a home today, but that doesn't mean you can't devise a plan to reach your goal. Why not break it down into baby steps and work your way up? For instance, putting 50% down with a 15-year, fixed-rate mortgage would give you a great head start on your next home. Just make sure you have an experienced real estate agent to guide you toward the home that's right for you and your budget.
Looking for an agent you can trust to give you the same helpful advice you'd hear from Dave? We can connect you with a pro in your area who's earned Dave's seal of approval.