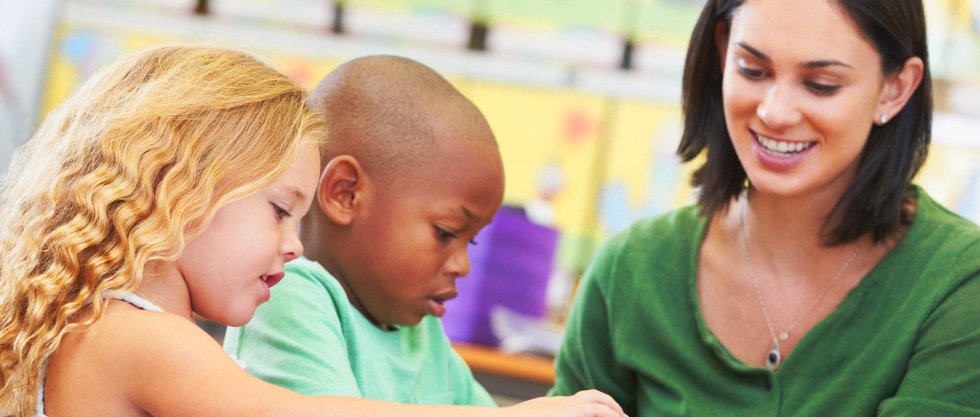 Thank you.
Two simple words that teachers don't hear often enough.
Thank you for investing your careers and your lives into the future of our children.
Thank you for the time you spend working on lessons plans, classroom decorations and daily lectures.
Thank you for all the extra time you spend after class with students who need a little more direction.
Thank you for all those late night hours you put in grading papers under your bedside lamp.
Thank you for choosing a profession where you can pour into the lives of others.
Thank you for listening to the kids who just need someone to talk to.
Thank you for all those times you showed up to school early and stayed long after everyone else was gone.
Thank you for all the sacrifices you've made for your students.
Thank you for being a teacher.
I wouldn't be where I am today without the influence of all the teachers I've had in my life. It's absolutely one of the most important professions in the world.
Right now, there are around 3.7 million full-time teachers in the United States, and we want to make sure all of them have the opportunity to hear a simple thank you.
That's why I'm so excited to tell you about our Teacher Appreciation Giveaway. With the help of Fifth Third Bank, we're giving away some amazing stuff:
2 Grand Prize winners will receive an all-inclusive vacation for two.
5 Second Prize winners will receive a $500 gift card for use in their classrooms.
3 Third Prize winners will receive a set of our new Foundations in Personal Finance curriculum, including 30 student textbooks.
To enter the giveaway, all you have to do is fill out a basic form. The deadline to enter is April 30, 2015, so get moving! We'll announce the winners in May.
This giveaway is just one small way we can say thank you to all the teachers out there who have made a difference in our lives. You are in the trenches doing work that matters, and your effort doesn't go unnoticed.
Thank you, teachers!
Rachel Cruze is a seasoned communicator and presenter, helping Americans learn the proper ways to handle money and stay out of debt. Her new book Smart Money Smart Kids, co-authored by her dad Dave Ramsey, released April 2014 and debuted at #1 on the New York Times best-sellers list. You can follow Rachel on Twitter at @RachelCruze, online at rachelcruze.com, or at facebook.com/rachelramseycruze.