Liveable Literacy: Practical Money Knowledge You Can Use Today
2 Minute Read | December 31, 2018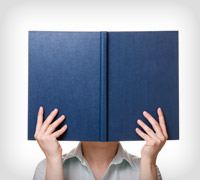 April showers are bringing more than May flowers nowadays.
This month also brings financial literacy to the forefront of our lives with the establishment of Financial Literacy Month.
When many people think of "financial literacy," kids come to mind. After all, kids are the future, right? Of course they are! But you are the future too! It's equally important that you continue to educate yourself on money matters throughout your life.
What better way to do that than to start with the basics? We've hand-picked some content below that highlights major aspects of a successful financial plan:
Debt and Credit
Budgeting Basics
Teaching Kids About Money
How are you improving your financial knowledge and habits during Financial Literacy Month? Leave a comment below.

Your child can win in life and money. Check out our online courses!
In honor of National Financial Literacy Month, Dave is giving away over $5,000 in prizes to teachers and students. Enter to win for your school here!