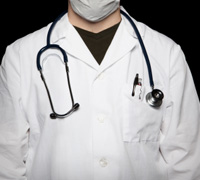 It's a hot-button issue.
What to do about the delivery of health care in America is a topic that generates as many opinions as there are people. Yet there is one area where everyone agrees. Our system evolved into a massive mess that affects almost everyone, and something has to change.
That's the broad view. But what about the other end of the spectrum? What about the men and women on the assembly lines, filing the cubicles, and standing behind the counters? They're the ones who are hit hardest when an accident happens or illness strikes.
Leaders care about their followers.
If you aren't as worried as your team members about the rapidly rising cost of health care, you'd better take your head out of the sand. If you own a business and sign paychecks, chances are you already know it matters personally, and it matters to your bottom line. No one can deny that when a crisis hits a team member, their productivity plummets.
The numbers don't lie.
Family coverage premiums have increased by 5% every year for the past four years.
The 2009 average annual family premium was 34% higher than it was 2004 and 131% higher than in 1999. That's over a 100% increase in health care costs in just 10 years!
According to the AARP, 21% of people 45 years and older have cut back on other expenses in order to afford medical care.
16% of employees didn't believe they'd be able to afford health care the following year.
66% said their condition worsened because they had to postpone healthcare.
More stress equals more sickness.
Studies about stress have repeatedly shown how it affects a person's health. Surely no one doubts that stress-related diseases can be reduced or eliminated if the stress points are removed. Yet 70% of Americans live paycheck to paycheck. It is highly likely that more than half of your workforce is facing financial concerns that are eating away at their time and their resistance.
Don't kid yourself. When there is stress at home, it follows the employee to work as well. Poor employee health—physically, emotionally and financially—equals lost revenue. But that's a sword that cuts two ways. Reduce stress, and the effect on revenue can be equally dramatic.
Reducing stress increases enrollment.
Give your team members the option of a consumer-directed health care plan (CDHP). When people realize that they are in charge of their own health and the insurance that covers it, things change. They take ownership of their decisions and feel responsible for doing things right.
On average, an HSA-based consumer-directed health care plan costs the employer 20% less than the cost of coverage in the preferred-provider organization (PPO). Companies that have added this health care option have seen significant savings in their health care program.
Don't buck the trend; join it!
In 2005, only two percent of small employers and five percent of large employers offered consumer-directed health care plans. In 2009, 15% of small employers and 20% of large employers offered that option, and these percentages will continue to rise.
Empower them so they can succeed.
With a consumer-directed health care plan, the team members must manage their own health care money, Thus the financial wellness of your workforce is directly linked to their ability to take advantage of this health option.
The key to increasing enrollment in a consumer-directed health care plan is to teach the employees how to manage their money. If your company provides a proven financial wellness opportunity to its team members, they are far more likely to want to become responsible for their own health care.
There is a proven plan.
Put us to the test. Study our track record. Dave Ramsey's Financial Wellness offers that proven financial wellness opportunity. Learn how we can partner with you to bring this vital and necessary benefit to your company today!