The Importance of Declaring Taxes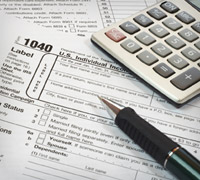 If you are reading this article, you are likely to be the first or second generation of your family in this country. This means that you probably come from a culture where filing your income taxes is not the norm.
In the United States, every April 15 serves as the deadline for filing last year's income. In other words, you're saying to the government, "I earned this much last year."
There's nothing scary about it. You don't have to stand in front of a government official. The government makes the forms easy to do, so you can do them yourself. Even though the form is in Spanish, I still recommend that you sit down with a professional. I'm not talking about your neighbor who cuts hair, babysits, and sells tamales. Find someone who has an office open all year to serve families and businesses.
It's easy to declare what you earn as a salary, but you should also declare what you earn in cash. Also, if you're not an employee, and you are being paid in cash or as a contractor, the government sees you as a business.
If that's your situation, open a checking account separate from your personal account and deposit everything your business makes into that account. Use this account for business expenses only. What is left is called profit, and that profit is taxable. Set aside about 10% to 25% into a separate tax account, depending on how much you earn. The rest you can transfer to your personal account as income.
That way, when you want to buy a house and you're asked to verify your income, you will already have everything in order. Keep all your records from past years in a file so if a question comes up about your income, you can quickly pull that file. I promise this whole process will make your life much easier.