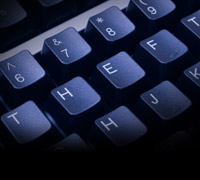 Identity theft remains the number-one consumer crime in America. Regardless of the preventative steps we take, the reality is that our information is everywhere and we have no control over who gets access to it or how they misuse it.
Identity theft has become more complicated than financial fraud. New account fraud and credit card takeover are the topics you hear about on the news. But it is the non-credit-related identity theft such as employment fraud, insurance and criminal fraud that can be the most devastating and have the biggest impact on your life.
A recently married Dave Ramsey listener in his early 20s was unable to rent an apartment due to his poor credit report. He discovered that his father had stolen his social security number when he was a child. The two men have the same name; one is a Jr. and the other a Sr., so it was very easy for the father to assume his son's identity and have it go undetected for over a decade.
Over the course of 10 years, the father used his son's identity to purchase cars, rent apartments, set up utilities and even buy clothes and gifts for his friends. He never paid his bills on time, the cars were repossessed, he was evicted from his apartments, and yet somehow, he was able to continue to establish new lines of credit with different financial institutions using his son's identity!
Zander Insurance, with the help of the recovery specialists at ID Experts, worked for over five months to resolve this case. They successfully disputed 41 accounts, including 12 credit card accounts, two auto loans, nine unpaid medical bills, five civil judgments and 12 collection accounts. Jeff Zander of Zander Insurance stated, "Family fraud is more common than we would like to think and has to be treated delicately when dealing with the victim. The recovery specialist had to work with law enforcement, the social security administration, a civil court judge and each of the 41 creditors that appeared on the credit report."
As proven by the complexity of this identity theft case, recovery services are the most important feature of an identity theft protection program. Credit monitoring and fraud alert programs are limited in scope and address less than 50% of identity theft events.
The Zander Insurance ID Theft Protection Program is the only program that covers all types of identity theft and takes over all of the work and expenses if you become a victim. Since the recovery specialist took care of all the work on the victim's behalf, the victim never had to miss work and did not incur any out-of-pocket costs. He felt relieved that the recovery specialist had taken care of everything.
Protect yourself now by getting Zander Insurance's ID Theft Protection!