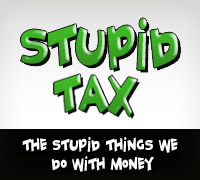 By Brandon in NY
All I can say is, I should have called an Endorsed Local Provider for my tax services!
Last year, I chose an accountant based on his fee structure, not his experience. What a mistake! He convinced me that it would benefit me to file my taxes late in order to take advantage of some upcoming tax law changes for my line of worktransportation. He was right: he saved me $300 just by filing a little later than normal.
Unfortunately, he didn't tell me that by filing late, I relinquished my rights to receiving a 2008 stimulus check for my wife and me. I lost out on $1,200 in free money from Uncle Sam. Subtracting the $300 I initially "saved," this mistake cost me $900!
I am going to find a guy with experience this time around, and I will always remember from now on, you get what you pay for!
Find a trusted tax specialist in your area now.