Home Buying
How to Find a Real Estate Agent
Whether you're buying or selling a home, finding a real estate agent you can trust might just be the most important decision you make. After all, a house is likely your biggest financial asset, and you want to make the most of your investment!
It may be tempting to hire the first real estate agent you talk to, just to save time and effort. We get it. Life is busy, especially when you're making a big transition. But fight the urge to skip this crucial step!
A real estate agent can easily make or break your home-buying or home-selling experience. You don't want to hire a rookie agent who might just be winging it. You want a seasoned agent who has what it takes to get the job done.
But how do you find the right real estate agent for you?
How to Find Real Estate Agents Near You
If you're buying or selling a house in an area where you've lived for a while, chances are you can rattle off the names of several real estate agents you already know. If you're new to the area, you may be looking for real estate agents by searching online or checking out open houses.

Find a trusted real estate agent we recommend in your area.
Let's be honest: You can meet some good real estate agents this way. Just remember, not all real estate agents are equal. That's why it's so important to choose an agent carefully.
If you want to find real estate experts in your area, try our Endorsed Local Provider (ELP) program. We only recommend the top performers in your area. Our recommendations are based on factors like the number of homes they sell every year, their real estate experience in your local market, their reputation in the community, and their past clients' feedback.
And when finding potential real estate agents, you should take the agent interview process seriously. That's right. We said interview process. After all, this is a big transaction! The great news is that knowing the experts from the amateurs isn't rocket science. You just need to know what to look for.
These six tips will guide you through the process of finding a great real estate agent to help you buy or sell a house.
1. Evaluate Their Real Estate Experience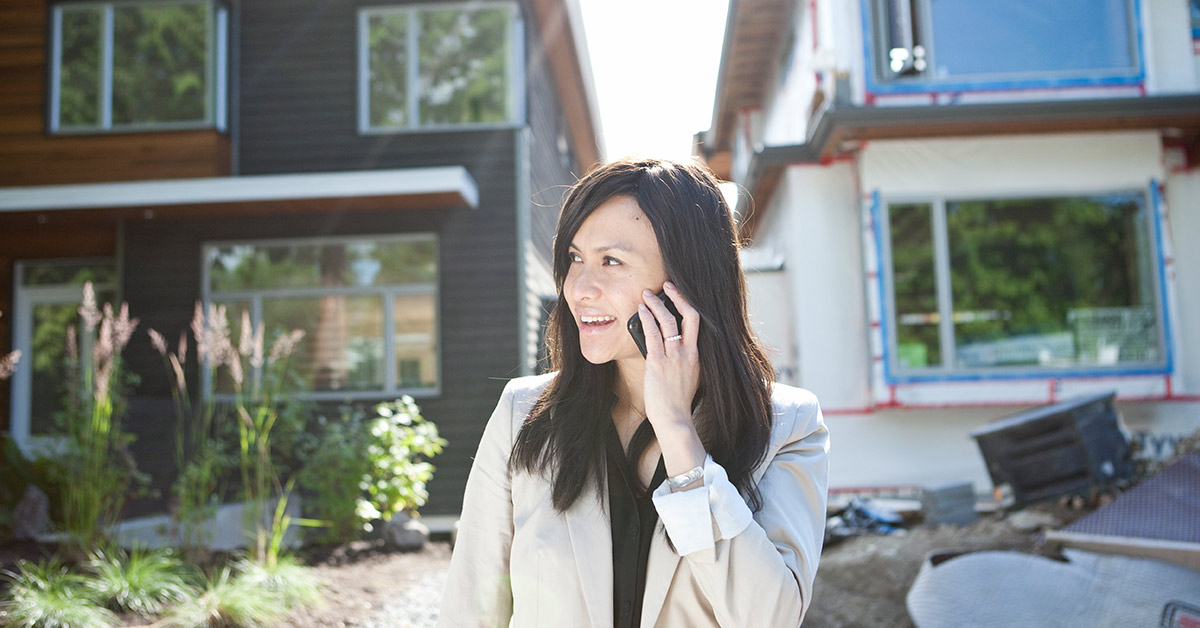 Hundreds of thousands of dollars are on the line when you buy or sell a house. You wouldn't trust an amateur with that kind of money. Would you? I didn't think so! Even a few thousand dollars can make a difference! If you want an expert, don't be afraid to set the bar high.
Look for someone who has been a full-time real estate agent for at least two years.
Helping people buy or sell a home is a tough job that involves difficult negotiations and market fluctuations. An agent with at least two years of full-time experience has learned things that can only be learned over time. And if an agent has 10 or more years under their belt, you can trust that they have sold in the best and worst of times.
What real estate certifications should an agent have?
There are several certifications and specializations a real estate agent may have, depending on their area of expertise. Here are some of the most common ones:
CRS (Certified Residential Specialist): awarded to top-performing agents (highest credential)
ABR (Accredited Buyer Representative): given to professionals who have completed specific training for representing buyers in a real estate transaction
ASR (Accredited Seller Representative): given to professionals who have completed specific training for representing sellers in a real estate transaction
SRES (Seniors Real Estate Specialist): given to those who have completed training to help buyers and sellers over the age of 50
Realtor®: given to members of the National Association of Realtors (NAR)
You shouldn't choose an agent based solely on their certifications, but these designations can still be a helpful measure of how experienced an agent is in different areas of real estate.
2. Make Sure They Know Your Local Real Estate Market
General real estate experience is a big factor, but it's equally important that they've helped people buy and sell lots of homes in your area. If you live in Birmingham, Alabama, you want an agent who knows what the real estate market is like in Birmingham. It doesn't do you much good if they know all about real estate in a location an hour away but nothing about your particular area.
Here's what to look for to determine whether or not the agent you're interviewing has the local expertise you want.
Do they close a lot of homes?
By "a lot," we mean dozens of houses. This is where the experts really shine. Trust us, you don't want to hire your Aunt Nancy who sold three homes last year. You'll regret it, and that's the kind of drama you don't want at Thanksgiving dinner.
Find a seasoned real estate agent who either closes at least 35 homes a year or 90% more homes than the agents in their market. It takes hard work and a good reputation to get that kind of business. A high-volume agent like that eats, sleeps and breathes real estate. Now, that's who you want!
If you're selling your house, an agent who is that successful can afford to provide a full marketing plan and may even hire extra support to make sure home sales don't miss a beat—including yours.
When it comes to buying a house, working with an agent who's an expert negotiator ensures you aren't overpaying on your new place. A high-volume agent has access to many available homes and may even know about homes before they hit the market.
Are they invested in your local community?
Obviously, an agent who's sold a lot of homes in your area has proven expertise. But don't limit your view to neighborhood sales. Keep your options open! You want an agent who does more than just rattle off facts. You can usually tell if they have personal ties to your community and understand what makes your particular corner of the world special.
Do you live in a hot market? It's even more important to work with an agent who gets it! If you're selling, they should be able to help you score the best offer possible on your home. You don't want to leave money on the table by trusting an amateur who doesn't really know what your home is worth. If you're buying in a competitive market, take a deep breath. It can feel overwhelming, but when you partner with an expert, they'll help you navigate everything from bidding wars to negotiations over repairs.
3. Check the Real Estate Agent's Track Record
It's important to know that your agent is a top performer. You're looking for an agent who prices homes accurately and then gets them to the closing table. A few key metrics can help you know their skill level in these areas.
How accurate is their pricing?
It doesn't take much to figure this out. Ask an agent the average asking price and final sales price of the homes they list. Then, divide the final by the asking. This number—also known as the sale-to-list ratio—can help you predict how accurately your agent prices the homes they sell. The closer an agent's sale-to-list ratio is to 100%, the more accurate their pricing—and the better the chance of getting the asking price for your house. A ratio over 100% means an agent consistently gets above the asking price on homes they sell.
You can evaluate the sale-to-list ratio on the homes an agent helps clients purchase as well, which is a good indicator of how well they will negotiate on your behalf. For this ratio, a number below 100 means a buyer's agent consistently gets below asking price on home purchases.
Find out how long it typically takes them to close a home.
There's no guarantee that the agent will be able to help you buy or sell a home within a certain time frame. But having an idea of what to expect can be helpful, especially if you're selling a house. If you're trying to sell your home on a tight timeline, you want to choose an agent who will work hard to get it sold quickly.
4. Learn About Their Customer Service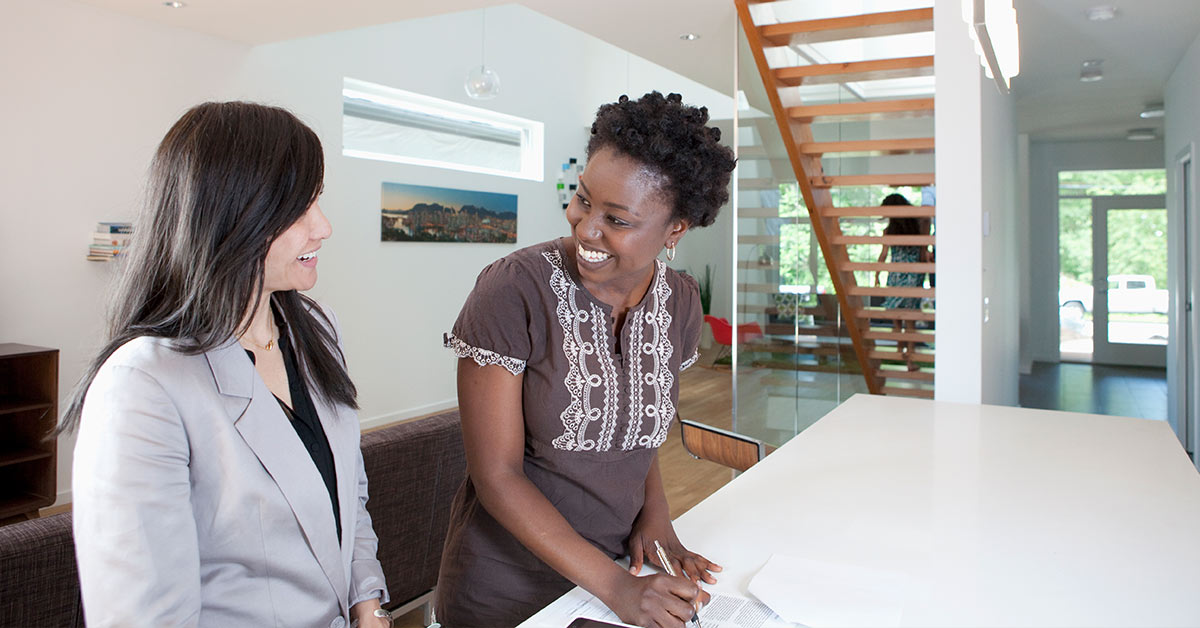 If you're entrusting a real estate agent with helping you buy or sell a home, you shouldn't have to wait five days for them to return your phone call or respond to a text. These are the questions you need to ask to make sure they adhere to a high standard of service with all of their clients.
How do they communicate with their real estate clients?
Communication is key in any real estate transaction. If your agent isn't responding to you in a reasonable amount of time and it's costing you opportunities, you and your agent are missing out!
You need a real estate agent who is both highly responsive and honest to a fault. Look for someone who can be blunt in the nicest way possible. The last thing you want is an agent who will give you false expectations about your home's value or what you can afford. Whether you like it or not, it's in your best interest for them to call it like they see it.
Real estate isn't always sunshine and roses, so there's no need to pretend like it is. It's true that there will be bumps along the way. When that happens, you need an agent who isn't afraid to get in the bumper car and drive it all the way to the finish line of your home's closing.
Do you have options if you're unhappy with the job they're doing?
Be wary of agents who lock you into a lengthy contract that they can get out of—but you can't. If you're required to sign a contract, ask your agent if you can cancel without a penalty if you're not satisfied with their service. And be aware that some agents charge a termination fee to cover out-of-pocket marketing expenses.
Talk with their past clients.
Want to know the good, the bad and the ugly? Nothing beats talking to a former client about their personal experience with an agent! When you interview real estate agents, make sure they provide a list of past clients for you to contact.
5. Interview at Least 3 Real Estate Agents
Who you choose to represent you in the home-buying or selling process is a big deal. This transaction involves hundreds of thousands of dollars, so don't go easy.
Consider this a real interview!
These types of questions will help you spot the truly great agents and set the right expectations for the process.
How long have you been a full-time real estate agent in my market?
How many homes do you close each year?
Who will be my primary point of contact?
What qualities or certifications set you apart from other agents?
How will you help me sell and/or buy a home in a competitive market?
What's your commission fee?
Do I have to sign a contract with you, and if so, can I cancel without penalty?
How will you communicate with me?
How do you set realistic expectations with your clients?
Who can I contact for a reference?
Looking for a handy checklist? Download our real estate interview worksheet!
If there are other things you want to know, now is the time to ask. Don't be afraid to speak up! Be sure to notice what certifications they have and how much they seem to know about your community.
A great agent will patiently and thoroughly answer all of your questions because they want you to have all the information you need to make a confident decision.
6. Hire Someone You Actually Like
Chemistry matters. This is a person you're going to spend a great deal of time with over the next couple months. Even if the real estate agent you're considering checks all the right boxes, you still need to ask yourself: Is this someone I like and trust? You don't have to be best friends with your agent. In fact, it's probably better if you're not. But you do need to gel with them, so to speak.
Do they make you feel even more stressed out than you were before? Do they seem to be dodging your questions and running around like a chicken with their head cut off?
The right agent will make sure you understand the process and carefully answer any questions you have. Regardless of your reason for moving, your agent should do everything they can so you feel educated and empowered about your move.
Find a Great Real Estate Agent Near You
You don't have to look far to find a real estate agent to help you buy or sell a home. Chances are, you already know a few in your area. But with so much money on the line, it's important to really consider your options to find the best agent for you.
If you want a high-performance real estate agent who's earned Dave's recommendation, give our real estate Endorsed Local Providers (ELPs) a try. Our ELPs have high standards of customer service, and they know exactly what it takes to help you buy or sell a home. They sell three times more homes than the average agent and are 1.4 times faster at finding and closing homes for buyers!
Don't settle when it comes to choosing a real estate agent to represent you.