During the last 15 years, rent prices have been on an upward trend. With younger people renting instead of buying and retiring Baby Boomers downsizing to rental homes, rental inventory is scarce and rates are soaring.
That's tough for folks who are looking for an affordable home to rent but great news for homeowners thinking about renting out their homes for a little extra income. Before you leap at the opportunity, however, take a few minutes to make a plan that will help ensure your success as a brand-new landlord.
1. Get Things Moving With a Little Elbow Grease
If you think renting out your home will get you out of all the prep work of selling it, think again! To be competitive with other rental spaces in your area, your property needs to be updated, open and inviting. Spend some time and a little money to make your rental look its best with fresh paint, new or freshly cleaned carpet and updated appliances.
And if you're listing your rental online, use high-quality photos that showcase your space in a flattering light.
2. Seek Out the Right Tenant
Don't let the thought of raking in additional income lead you to choose the wrong tenant. Skipping essential background and credit history checks could end up costing you big bucks in the end.

Be confident about your retirement. Find an investing pro in your area today.
Late payments, bankruptcies or foreclosures are red flags, but they don't have to be deal-breakers. We all know people—we actually are people—who've made mistakes with money in the past and had to work hard to turn things around. Get to know the stories behind those money issues before you make your final decision.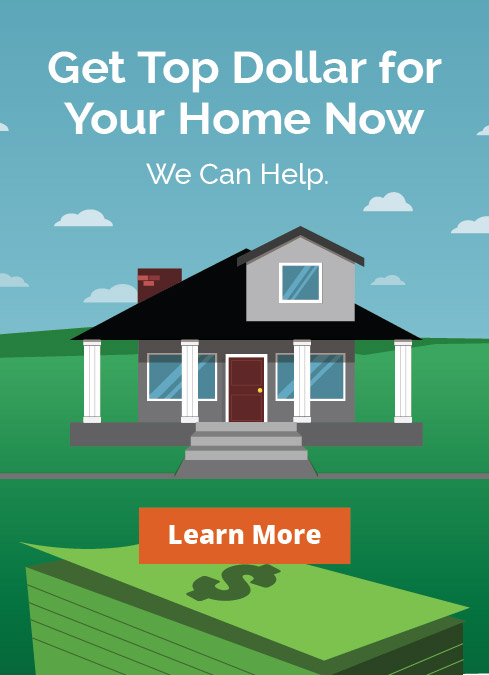 3. Find the Bottom Line
You've probably noticed that renting out your home comes with a lot of up-front costs in both time and money. That's why you need to make sure renting is a viable option for you. Research rental prices in your area that compare with the space and type of location you're offering. Then, calculate expenses like the cost to prepare the space for renters, maintenance expenses, increased insurance and the costs to draw up a formal lease agreement. That will help you determine your potential profit.
If that all sounds like a huge hassle, you can consider a property management service that will check out tenants, handle middle-of-the-night maintenance calls and even evict tenants for you. The costs of the service will eat into your profits, but the expense may be worth it if you don't think you'd enjoy a hands-on landlord lifestyle.
4. Define Your Risk
Another factor to consider is your own financial situation. If you're still in debt or saving up your emergency fund, renting out an in-law suite or garage apartment can be a good way to increase your income so you can move through the Baby Steps even faster.
Just remember that debt always increases your risk when it comes to investing. The last thing you want to do is have two mortgages and your ability to make the payment on one of them depends on whether or not your tenant pays his rent on time.
5. Consider a Different Option
If renting isn't a profitable option for you, why not sell? In most areas, it's a sellers' market right now. Home values are up, and in many cases, homes sell in a few days. You'll still have the prep work to get your home ready to sell, but you could end up with enough money to pay off your home and make a sizeable down payment on your next one. Plus, you won't have to deal with all the time-consuming baggage that comes along with becoming a landlord.
Of course, everyone—and every home—is different. A good real estate agent can tell you more about your local real estate market, how much your home could sell for, and how much work you'd need to do to get top dollar for it. We can put you in touch with an experienced real estate pro in your area who can answer your questions so you can decide if now's the time to sell your home.