Most of us don't know where the middle ground is when it comes to Christmas gift giving. It's either buy for all or buy for none (except immediate family, of course).
To clear things up, we've mapped out a practical—and somewhat silly—guide to navigating this confusing world. Remember, what you buy and how much you spend are up to you—just stay on budget!
The money class that will change your life! Get Started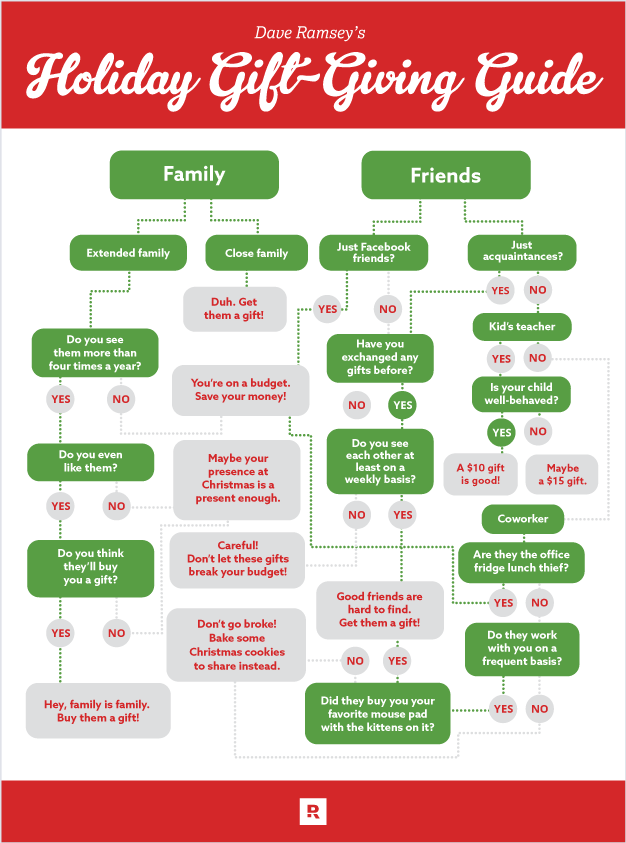 Visit Dave Ramsey's store to find a gift in any price range for everyone on your list!