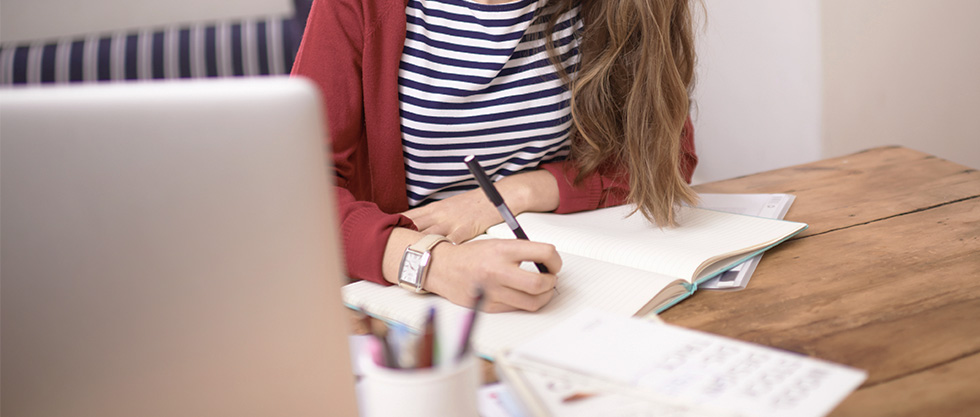 If you and your teenager have stayed up late discussing what you would do in the event of a zombie apocalypse, there's great news.
Your survival plan could mean a college scholarship for your teen.
No, this isn't an April Fools' joke. The "Zombie Apocalypse Scholarship" is real. And so is the $2,000 award that goes with it. It's one of thousands of scholarships your teen could apply for. There are so many, in fact, that finding them and filling out the applications could be a part-time job in itself!
The Background Work
Before your teen begins to apply for that zombie scholarship, the two of you need to do a little groundwork.
1. Fill out FAFSA.
That stands for "Free Application for Federal Student Aid." Most colleges won't award you their scholarships if you don't fill out FAFSA, so start there. It takes time to complete, so plan ahead. Make sure you have your recent tax returns; you'll need information from those.
Keep in mind that filling out FAFSA will also tell you what loans you could take out. Don't ever go into debt to pay for Junior's education. There are lots of other options that won't leave you or your child on the line for thousands of dollars.
2. Get copies of your teen's high school transcript.
Some require originals, so ask for several from the school.
3. Write a résumé.
List the clubs, organizations, honors and other highlights from freshman year forward. Include non-school activities like church and volunteer involvement.
Bribes—The Magic That Motivates Teens
So maybe they're not bribes. But providing incentives for your teen to search for and fill out scholarship applications will be more effective than nagging them at dinner. Here are a few ways you can encourage Junior to find free money:
1. Do the math.
Your teen may have a vague idea of college expenses, but sitting down with a calculator and a pen to add up the actual cost may kick their scholarship hunt into high gear.
2. Match the money.
If you can, agree to match a percentage of the scholarship money your teen wins. The more scholarship money they earn, the more you pitch in for school. Think of it as a 401(k) matching plan with your teen as the employee.
3. Make it a must.
Explain that you have set aside a certain amount of money for college expenses, but you will only give your teen that money if they apply for or earn a certain amount of scholarship money.
4. Exempt the chores.
Teens will do almost anything to avoid cleaning their room or doing the dishes. Agree to occasionally dismiss them from dish duty if they put in enough time to do scholarship work. (Make sure you see evidence!)
5. Offer to organize.
Applying to multiple scholarships can be confusing. Each has different requirements, deadlines, essay topics, user names and passwords. If your teen isn't the organizing type, you might offer to pitch in to keep them on track. Missing a deadline could cost them thousands—literally!
Think of it this way: If your teen spends one hour filling out an application for a $250 scholarship and wins, then they made $250 an hour. Now imagine a scholarship of $1,000, $10,000, or even $40,000. That's a great return on the investment of time and energy!
Dave Ramsey's $55,000 Financial Literacy Challenge, sponsored by Zander Insurance Group, runs April 7–25. High school seniors can enter for a chance to win one of three college scholarships, including one worth $40,000, and underclassmen can enter for a chance to win one of three Chromebook 2 laptops. Make sure your high school student enters today at daveramsey.com/challenge.
Still don't believe it's possible not to take out student loans? Watch as Carrie Wilson explains how she graduated from college debt free:
Check out Dave Ramsey's $55,000 Financial Literacy Challenge today!