When Marc McMurrin, Executive Director of Operations, walked into his pastor's office at Northland, A Church Distributed, he thought he had just the plan they needed to improve the church's finances—a well thought-out capital campaign to eliminate the church's debt in three years. But Pastor Joel Hunter said he just didn't feel like it was the right time for that sort of thing; he felt they needed something totally different. Surprised, Marc went back to the drawing board. Soon after, a Financial Peace University (FPU) volunteer from the congregation encouraged him to attend Dave Ramsey's Momentum training.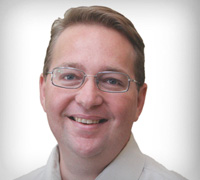 Radical Discipleship
Marc McMurrin recounts how the church has used Dave Ramsey's Momentum program to help the congregation understand the true meaning of stewardship and gain momentum.
Marc decided to make the trip from Longwood, Florida, to Nashville for the workshop just to see what it was all about and explore new stewardship-related options to present. He discovered that it is a radical approach to financial discipleship that starts with teaching people how to manage money wisely. As the families in the church turn their finances around, the church's finances follow as a natural result. When Marc found out that Momentum included setting a goal of putting 80% of the congregation through FPU at one time, he was overwhelmed. While he was fired up by what he learned at the workshop, he was concerned it might be too much of an undertaking for a congregation of 15,000, unless he had unanimous support from leadership.
When he took what he learned at the Momentum workshop to Pastor Joel, he didn't know if it would fly. But as soon as he explained Momentum to Pastor Joel, he was on board. This was just the out-of-the-box approach they'd been looking for. The elders followed suit in unanimous agreement. Knowing what a big deal this journey would be, Marc told them from the start: "The only way this will work is if, from the top down, we are all on board encouraging the congregation to make this happen."
Momentum in Motion
Church leaders met with the elders to lay out a plan that included having 500 FPU small groups going on across the city at the same time. This was a huge undertaking for a church that did not have small groups in place before Momentum! "It's always good to set a goal bigger than you think you can attain, because then you're leaving enough room for God to show up."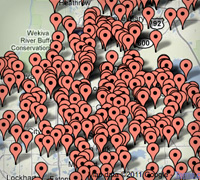 FPU Classes Going Strong
When they recruited FPU small-group hosts from the congregation, the response was unbelievable—200 more people than they needed volunteered!
That's exactly what happened. Every church leader committed to lead or participate in FPU. The majority of senior leaders led a class."Don't just get leaders to buy in—ask for their participation," Marc said. When they recruited small-group hosts from the congregation, the response was unbelievable—200 more people than they needed volunteered, for a total of 700 volunteers! The leadership had cast the vision convincingly. They assured people that all they needed to do was make themselves available to what God might do; after that, it was as simple as turning on a coffee pot, playing a DVD, and asking prepared questions to the group. Check out this video Northland put together to help recruit FPU small-group hosts.
The next question the leaders faced was how to fill these small groups. They knew that one of the most critical things was to have major support from the senior pastor from the pulpit. "A senior leader has to rally everyone for this to work," Marc said.
To kick things off, Pastor Joel preached a message on money as part of a year-long series on "Breaking Free From Bondage." People began to respond by signing up for FPU in droves. They reached out into the community and invited neighbors and friends. One of the neatest things that happened was neighbors began realizing for the first time that they attended the same church and got into groups together!
The journey wasn't without its hitches, but the Northland team anticipated them and made plans to overcome hurdles. One way they showed the congregation how seriously they were taking the initiative was by subsidizing the cost of the FPU membership for every family participating. They also spread class start dates over a three-week period so that late adopters would be able to join in. They carefully created their small-group infrastructure for Momentum to ensure that it would last past their churchwide FPU classes.
Lasting Payoff
Now that testimonies of life change are rolling in continuously, the leaders of Northland know their hard work was worth it. They've heard phenomenal stories on financial, spiritual and community-building levels.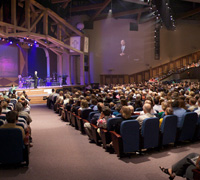 Great News at Northland!
Giving increased from 92% of the budget in 2010 to 99% of the budget in 2011, even in the midst of a down economy.
On top of that, the economic climate at Northland has improved for the first time since the national downturn. While they were affected by the hurting economy, as most churches have been, they were recently able to report some great news to their congregation: Expenses are down and giving is up! Giving increased from 92% of the budget in 2010 to 99% of the budget in 2011, even in the midst of a down economy.
With a fundraising background, Marc has never been afraid to ask people for money when it comes to building the Kingdom. Yet he believes it's vital to understand that fundraising and stewardship are not the same thing. "Fundraising can't be successful unless you've done the stewardship part first."
A traditional capital campaign is based around asking people to give sacrificially. Momentum is more of what Marc calls a "reverse campaign." It's doing something for the people to get them out of debt. Then, the byproduct is they care about getting the church out of debt.
He believes it's important that you treat people as individuals and not a program. "'Get involved in my stewardship program' is the wrong approach," he said. "Rather, 'How can I come alongside you to help you and your stewardship efforts?'"
The first run of FPU was just the beginning. Northland continues to offer FPU regularly and encourages FPU grads to continue by taking more classes, such as Howard Dayton's new curriculum, Marriage and Money God's Way.
"It's been a great privilege for us to partner with Dave to get the tools in people's hands to help them do it themselves."
Dave Ramsey has created a program called Momentum to help churches teach their congregations what it means to live out biblical generosity. Momentum is all about bringing people back to God's view of money management and cultivating a culture of lasting generosity. Discover today how Momentum can help your congregation.