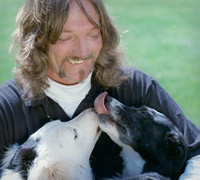 Geese Police
Dave Marcks is the president and founder of a multi-million dollar company that trains border collies to chase away geese.
If you were at the April 2010 EntreLeadership Master Series in Atlantis, you probably noticed the tall man in cowboy hat and boots striding to and from the conference sessions. You'd probably never guess he was from New Jersey, and you'd probably never guess his line of business.
This interesting character is Dave Marcks, president and founder of an even more interesting business, Geese Police.
Geese Police was born in 1986 when Marcks, a groundskeeper for a golf course at the time, used a border collie to chase away flocks of geese that were plaguing the golf course. Geese Police is now a multi-million dollar company serving hundreds of clients in New York and New Jersey. There are also franchises in several states including Virginia, Kansas and Wisconsin.
So, what would a guy with such a successful business need to learn at a small business conference? Plenty!
Making the Deal
Marcks' office manager Dianne Neveras came across Dave Ramsey's EntreLeadership program while researching possible speakers for Geese Police's Annual Franchise Owner's Conference. After speaking with Daniel Tardy, director of EntreLeadersip, she knew Marcks and Geese Police needed to attend the EntreLeadership Master Series.
"I told Dave (Marcks) that my husband and I would pay for him and his wife to go to the program," Dianne said. "If he felt it was worth it, then he could pay me back for it. If not, I would pay for it."
Marcks paid Dianne back every cent!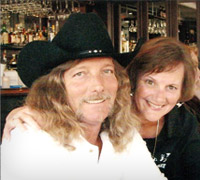 Marcks with his office manager, Dianne Neveras, who incentivized him and his wife to attend EntreLeadership.
Lessons Learned
Marcks and Geese Police's leadership are now using several EntreLeadership principles to face the challenges of a growing business.
The unique nature of the business makes hiring the right team members a challenge. The company's need for personnel was so great that they sometimes hired people who were not a good fit.
After learning about personality styles and how they affect job performance, Geese Police has a new screening process that is improving the quality of their new hires. They've also launched a reward and loyalty program and are planning a company picnic to show their team members how much they appreciate their work.
Communication has improved thanks to weekly staff meetings. And projects move at a more regular pace because staff members report their progress at the meetings.
Through the EntreLeadership budgeting lessons, Geese Police has learned how to finance business growth by establishing an emergency fund and budgeting for big-ticket expenses, like their highly trained dogs and reliable vehicles.
Geese Police Conference
Marcks told his franchise owners about the EntreLeadership program when he hosted his conference a few weeks after the Master Series. Many of them are now making plans to attend the next EntreLeadership Master Series in Cancun, Mexico, this fall.
You can join Geese Police and the thousands of other businesses that have had success with Dave Ramsey's small-business principles. Make plans to attend an EntreLeadership event today!