Business & Leadership
Gary Vaynerchuk's Sweet Science of Social Media
When it comes to navigating the world of social media, no one has a better GPS in their head than Gary Vaynerchuk. Known to his million-plus Twitter followers as @Garyvee, this best-selling author has helped Fortune 500 companies like GE and PepsiCo and organizations like the New York Jets find their social voices. His newest book, Jab, Jab, Jab, Right Hook: How to Tell Your Story in a Noisy Social World, lays out social media marketing strategies for managers, marketers and small-business owners.
Telling a Story From Ground Zero
There is no doubt about it—this guy knows how to tell a story. And what a tale it is. Gary, a native of the former Soviet Union, immigrated to the U.S. with his family in 1978. By 8 years old, this natural-born entrepreneur was managing seven lemonade stands across his adopted hometown of Edison, New Jersey. By 12, he was pulling in $1,000 a week selling baseball cards. In high school, he joined his father, Sasha, in the family business: Shoppers Discount Liquors.
By 1997, Gary began to recognize the importance of eCommerce and launched WineLibrary.com. Soon after, armed with a little more than a Flipcam and a New York Jets bucket, he launched Wine Library TV. More than 100,000 people started watching videos every day and a cult following (Gary's Vayniacs) was born.

Does your business have the right insurance? Connect with a local pro to learn more.
But that was just a start. In 2009, he and his brother, AJ, started VaynerMedia to help Fortune 500 companies figure out social media. Today, that business has grown to a 250-strong team spread throughout the country.
Recently, Gary spent time with EntreLeadership Podcast host Chris Hogan to talk about his new book and give tips on social media marketing. Here's a sampling of their conversation.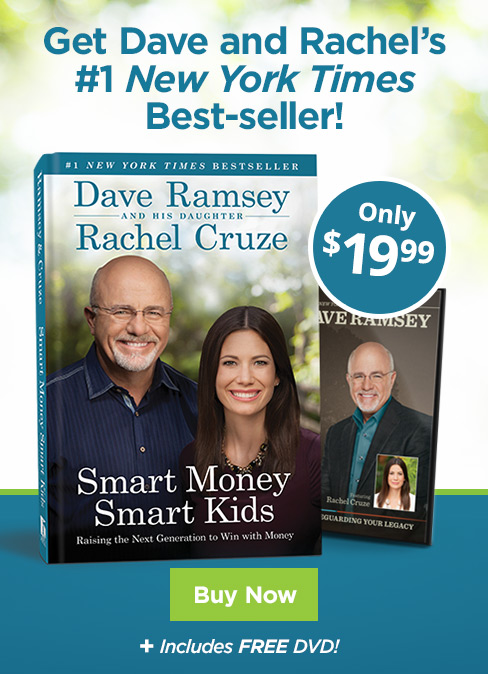 Chris: I absolutely love your new book. Now tell me about the title. Why the boxing analogy?
Gary: I used it for a very specific reason. When people think about Facebook, Twitter, Tumblr, Pinterest, Instagram—all those platforms—they just see a lot of noise. They're not sure what social media is, and they don't think it really sells stuff.

I find their views similar to boxing. You know, most people don't get boxing. They see just a bunch of guys or gals punching each other in the face. It seems barbaric to them. But the people who know boxing the best compare it to chess. It's referred to as the sweet science. It takes a lot of expertise.

When I think about how to sell stuff on social media, I see a science. I see a science of what time to post, which picture to post, and how to post. Do you need a full graphic? Do you need to do a video or pictures or written words? Do you use a hashtag? It's a science, my friend.

The jab, jab, jab, right hook part comes from give, give, give, and then ask, right? Bring value, bring value, bring value, and then ask. Don't go on Twitter and Facebook and just post "Buy my book, buy my book, buy my book, buy my book." Go out there and throw jabs. Ask, "How can I help you?" Look what you guys are doing with this podcast. You are giving amazing content and value to your audience. That's jabbing.
Chris: For small businesses, the conversation on social media can be so loud. How can they make sure that their voices and their stories get heard?
Gary: That's why I wrote the darn book. Everybody's throwing the right hooks. And you know what happens when you know a right hook's coming? You duck. To break out is to learn how to jab. You need to learn how to engage with people and put out content that actually brings value. It's the setup to actually have permission to offer something to sell.
Chris: So how do you add value as a small business?
Gary: First, you look within yourself and understand what value you actually bring. Is your product valuable? Then, value becomes human. What I mean is this: If you're a real estate agent, how about creating a report educating people about what's going on in their market instead of just telling them about open houses in the area. Or you could teach them how to save money on their taxes when they buy a new home or rent.
Chris: How many times do you need to jab before you can throw that right hook?
It's all predicated on the health of your product. If you have the best law firm or the best product in town, you get to jab less. If you're the best pizza place in town, three jabs for every right hook might work for you. If you're the worst, you're going to need 10 jabs. There is no formula in this new world. You just have to keep testing, testing, testing, and see what works. Listen to more.
Win a VIP trip for two to the first-ever Gary Vaynerchuk, Dave Ramsey and Seth Godin business event! For one day only, they will provide strategy and insight for business leaders like you from around the country. With keynotes, panels and networking opportunities, this is a chance for you and your team to learn leadership and marketing strategies from three of the most influential people in business today. Get the event details and enter to win now!