Saving
From Debt Snowball to Debt Free: Our Christmases From Both Sides
Just over one year ago, my husband and I submitted our final mortgage payment. There may have been some tears of joy—on my part, at least. My husband probably just had some dust in his eye.
In January we did our debt-free scream on The Dave Ramsey Show. It was just one in a long line of surreal moments: submitting that last payment, splurging for the first time, receiving our home's paid-for title in the mail, shopping for Christmas gifts with money to spend! You know how good it feels to have your first debt-free Christmas? Amazing!
But it took a lot of work to get there. So how did we do Christmas while we worked our debt snowball?
When we were gazelle-focused on attacking our mortgage, our Christmases were modest but absolutely wonderful. My husband and I set very small budgets to spend on each other and competed to see who could get the most for the money. One year we each got $20 to spend and had a fun adventure in the dollar store stretching our money with silly party favors, puzzles and candy, then wrapping those gifts as carefully as if they contained gold, frankincense and myrrh.

Ready to start saving? Download our free budgeting tool today!
But our focus at Christmas has never been on acquiring more things!
It's always been on experiences, on time together as a family, and on meditating on what Christmas really means—God stepping out of Heaven to Earth. Love coming down to save us.
So what's different about Christmas now that we are debt-free?
For us, it's been both completely different and yet exactly the same in all the best ways. I've heard it said that wealth and poverty don't change you. They just make you more of what you already are. I've had little and I've had much, and in my experience, that's exactly right.
What hasn't changed:
1. Our priorities
We have small kiddos now, and while we can afford more things, we find that we don't want them. We don't want our children overwhelmed with more large plastic things on Christmas morning. We try to stick to about four things each: something you want, something you need, something to wear, and something to read. I've been surprised how having a little more room in the budget has shown us that the way we were doing things before was really the right way after all. More money doesn't make a better Christmas.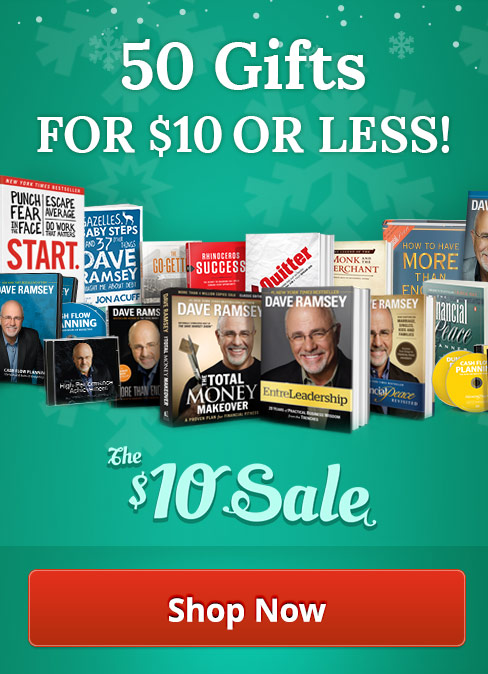 2. Frugal decorating
My blog is all about finding ways to beautify your home on the cheap. I find that even with more cash in our wallets, it's still fun to make over our home on very little. Here are some of my favorite tricks for inexpensive, beautiful Christmas decorations.
3. Traditions and experiences
We have a few little traditions, like this one that helps us track our family milestones, or our advent tradition, that go a long way to keeping us laser-focused on the love of God personified!
What's changed? Oh yes, things are totally different now! If you're dreaming of the day when you're debt-free, here's my message from the other side: everything is better now. I'm actually writing to you from Costa Rica, where we'll be vacationing for three weeks! We saved up a few months' of mortgage payments and at this very moment, we are soaking up the benefits of all that hard work. Being debt-free smells like sunscreen and feels like sand between your toes!
We have had so much fun slowly upgrading all the things we were "just making do with" before. We gave away the worn-out luggage set we'd received for a wedding gift a decade before, with its torn seams and broken zippers, and splurged on a high-quality set that'll take us into the next decade. Out went the holey socks and in came fresh, cushioned replacements—all the same brand and style! (This made my husband's year. It cannot be overstated.) Our decisions on what to buy are driven exclusively by our priorities for our family: how we want our children to grow up, the kind of family we want to be, and the kind of humans we want to raise. What's changed is that money is so much less of the equation. But my favorite change of all is the giving! Being able to give freely and open-handedly is absolutely addicting. If there's one thing you should look forward to the most when you're debt-free, it's being able to jump at every opportunity to make someone's life better, whether it's at Christmas, on Arbor Day or a random Tuesday in September. It's the most fun I've ever had.
Kelly blogs about do-it-yourself home projects at View Along the Way, where she chronicles her family's attempts to fix up a beaten-down foreclosure, with a healthy dose of self-deprecating humor to keep it all in perspective. They share easy step-by-step tutorials, ideas and inspiration for beautifying your home on the tiniest of budgets.
Want to get started on your debt-free journey? Join a Financial Peace University class today!