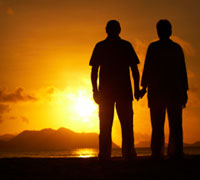 We live in a society that tells us we can have anything we want—that we deserve it. The pursuit of stuff has become the new American dream!
Not surprisingly, many families and congregations across the nation are losing the virtue of contentment. And where contentment is lacking, ingratitude is sure to follow. A spirit of discontent is not only societally acceptable, it's actively marketed to us! Discontent is a spiritual disease that's difficult to pinpoint, admit and uproot, but the heart of the matter is this: We've stopped trusting God to provide our every need.
This is a big deal. It creates major spiritual problems for the people in your pews, and families and churches are paying the price. Fortunately, you can do something about it!
Dave wants to help you teach your people what it means to trust God completely in the area of money. He wants to show you what that looks like. He wants to teach you how to lead your people to cultivate hearts filled with contentment, gratitude and trust in God the Provider.
The sermon "Trusting God Completely" is based on Philippians 4:10–13. It paints a picture of the characteristics of contentment and how to develop them. The results of teaching this message are powerful and far-reaching.
Challenge your congregation by using the speaking outline as-is or tailoring it to your style. We're offering it as a FREE resource for you and your congregation.
Take me to the free "Trusting God Completely" speaking outline!
The world will not lead people to contentment—only God can do that! Liberate your people from the messages of discontent and set them free from "stuffitis" for good!