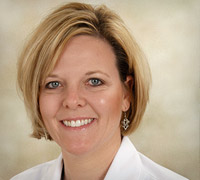 Dr. Dawn Durbin
"My secret [to success] is to enjoy my life's work and not lose sight of WHY I became a dentist in the first place," Dr. Durbin shared.
EntreLeadership is not just a theory. Thousands of business owners and leaders are using Dave's principles every day to take their companies and team members to heights they never imagined. In the EntreLeader Spotlight series, we'll be highlighting some of these great leaders and learning about their dreams, motivation and secrets to success.
My Name: Dawn Durbin, DDS
Home: Corydon, Indiana
What I Do: General, cosmetic, implant and bioesthetic dentistry
My Mentor
I am fortunate to have many mentors. Dr. Michael Schuster is a dentist, life coach, scholar, leader and owner of the Schuster Center for Professional Development, a business school for dentists in Arizona. When I need to lean on someone to help me with my business, finances or personal life, he is there. Other mentors are my Bioesthetic Dental Study Club members. We present photos and models of our dental creations to each other and critique them together. They help me become a better dentist.
My Inspiration
The person who inspires me the most is my husband, Kevin. He has been through 12 knee surgeries and lives with horrible pain, but he still presses on. If he can get out of bed every day, so can I. Seeing him reminds me that I need to be thankful for my health—and I am every day. I can't lie; I'm also inspired by photos of the tropics!
The Secret to My Success
My secret is to enjoy my life's work and not lose sight of WHY I became a dentist in the first place. Most of all, though, being debt-free allows me to present my clients with different treatment options and truly not care which one makes me the most money. It frees me up to have an open, no-pressure discussion about what would work best for the situation. It's liberating to me, and I believe that shines through. Clients know I am not a desperate salesperson.
What Are You Reading Right Now
Start with Why by Simon Sinek
Favorite Dave Moment
Seeing Dave on stage at a live event with chains wrapped around him and shedding them one by one. Up until that time, I was the one with all the chains wrapped around me. Dave gave me a visual of how I was feeling and helped me believe that I could shed those chains too. It was a turning point in my life.
After 10 years of Kevin and me clawing our way out of debt, I attended EntreLeadership twice. The second time, it really soaked in, and I pull from Dave's teachings in my office daily. I quickly think, What would Dave do? I can make decisions much better, faster and more confidently now.
My Dream
My dream is to live my life fully. I want to check off the items on my bucket list while I'm young enough to do so, surround myself with true friends, and live in a cabin on the water somewhere, with my mail delivered by boat like in the movie On Golden Pond. As you can tell, this plan has not taken shape yet. It needs to become much more specific, but part of the fun is figuring it out!
No leader should lead without these principles. It's what your team members need to see in you, and what you want to see in them. Learn more about the EntreLeadership Live Events, and put Dave's 20 years of proven business principles to work for you.
In 20 years, Dave has grown his company to a national winning brand with more than 300 team members who have impacted millions of lives. His company has been named one of the "Best Places to Work in Nashville" four years in a row. EntreLeadership is how he's done it and how you can do it too. Get your copy of the new book now!