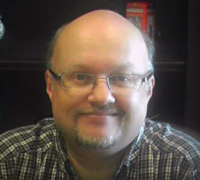 EntreLeadership is not just a theory. Thousands of business owners and leaders are using Dave's principles every day to take their companies and team members to heights they never imagined. In the EntreLeadership Spotlight series, we'll be highlighting some of these great leaders and learning about their dreams, motivation and secrets to success.
What I Do
I'm the CEO of Sub-Technologies in Lees Summit, Missouri. Sub-Technologies develops new products for quick-service restaurants to improve efficiency, organization and profitability and provides restaurant smallwares.
Why I Like the DISC Profiling System
It's an awesome tool. I use it when hiring to make sure people fit our company and their team, and in guiding team leaders and team members to interact with one another. I also use it as a training tool to help Customer Service learn the various personality types, so they can provide award-winning customer service.
A Characteristic Every Leader Should Possess
Vision is at the top of my list. If one does not know where they are going, that is exactly where they will go. To put it another way: "If you aim at nothing, you'll hit it every time" (quote from Zig Ziglar). Clarity of vision is paramount to every successful leader.
Mentoring is another trait every leader should develop. It is an area I'm working to improve all the time.
My Mentors
My primary mentors have been, and continue to be, the ministers at church. I always strive to learn from God's teachers in my life. The Bible should be the basis for the values that we live by, for God's Word reveals the path through which He will bless those who are living by His Word.
I've now added Dave to my list of mentors too. He provides an example of how a person's values should be interlinked with their beliefs, and how those should roll over into one's business life as well. If we don't run our businesses the way we believe, then what good is it to be in business for yourself?
My Best Leadership Advice
Study. Study. Study. The best tools to learn are already out there. Go to lectures, and listen or read business and leadership books. A leader should seek to learn from those that have gone before. Why repeat the mistakes of history, when all you have to do is study and read from the masters?
The Secret to My Success
Have patience, think things through clearly and, above all, don't invest the whole farm in any one idea.
To learn more about business, team building and leadership, download our EntreLeadership Podcasts, which include lessons from Dave, plus interviews with key business leaders from across the nation. This week, host Chris LoCurto talks with Tom Rath, author of the best-selling book, StrengthsFinder 2.0.