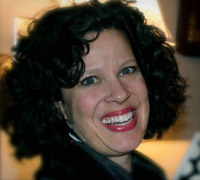 EntreLeadership is not just a theory. Thousands of business owners and leaders are using Dave's principles every day to take their companies and team members to heights they never imagined. In the EntreLeadership Spotlight series, we'll be highlighting some of these great leaders and learning about their dreams, motivation and secrets to success.
What I Do
I'm the owner of Interior Treatments by Camille Moore in Franklin, Tennessee. I design and fabricate custom treatments for homes and offices.
My Biggest Decision as a Leader
I have a small, custom window-treatment business, and I used to do everything myself. I wore all of the hats. When I finally hired a top-notch master seamstress to help me with the sewing aspect of it, my business grew. I was given the much-needed time to design and network, cultivating more clients.
A Characteristic Every Leader Should Possess
Being a visionary is important: thinking bigger than where you are today and arming yourself for the next step.
My Best Leadership Advice
Educate yourself in your field. Become an expert in what you love most. Read, gather information, and fall in love even more with your field of interest. Try not to get overwhelmed, because there is a lot of information out there. Just take small bites at a time and enjoy the process. Wouldn't we all follow someone who loves their work? Keep working hard in the day-to-day, but prepare for growth. For me, taking the EntreLeadership course was a turning point in my business. It's a crash course in leadership!
My Mentor
Dave really has been my top mentor since the 1990s, when he was teaching classes in Brentwood (Tennessee). When Dave came out with EntreLeadership, I jumped on board because I trust him with all things financial. He walks the walk. I'm a straight-forward person, and I love his laser-straight answers to questions and problems.
I Would Like to Become Stronger at...
Delegating more and more of the things I'm not good at, like bookkeeping and paperwork.
The Secret to My Success
Since attending Dave's EntreLeadership conference in December 2006, my business, which is in a high-end field, has grown six-fold, even during these nationally lean economic years. From Dave, I learned some basics that I had missed along the way, and also nitty-gritty growth-producing details.
One thing that has separated my business is that I'm 100% cash flowed. I require a 50–75% down payment from my clients before I start any project, and I pay my vendors 100% upfront for all materials used to make the window treatments. I'm so much happier now that I'm not paying bills 30 days after the order is placed and trying to keep up with who I owe. I think another thing that works for me is that my drapery making is an art form. I produce high quality, handmade products in a fast-food, made-in-China world.
To learn more about business, team building and leadership, download our EntreLeadership podcasts, which include lessons from Dave plus interviews with key business leaders from across the nation. This week, host Chris LoCurto interviews author Andy Andrews, who has been hailed by the New York Times as a "modern-day Will Rogers." Andy's latest best-seller is entitled How Do You Kill 11 Million People?