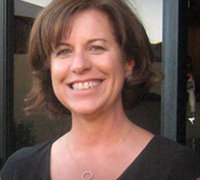 EntreLeadership is not just a theory. Thousands of business owners and leaders are using Dave's principles every day to take their companies and team members to heights they never imagined. In the EntreLeadership Spotlight series, we'll be highlighting some of these great leaders and learning about their dreams, motivation and secrets to success.
What I Do
I am one of the owners of Alta Via Technologies, Inc., in Livermore, California. Alta Via is a printed circuit board (PCB) design service bureau. We provide PCB design consulting services to key companies in the Silicon Valley. We are in our 10th year of business.
A Characteristic Every Leader Should Possess
Without integrity, a leader may be tempted to do the quick, easy or unethical thing. With integrity, a leader will choose wisely and, in the long run, be successful.
My Mentor
When I first started working in the tech industry, it seemed like a foreign country. Thank goodness for my team leader, Bob Stevens. He guided me through it all by setting an example of how to lead, educate, give great customer service, and, above all, have a great attitude. Bob now works at a larger company in a different sector of technology. Even though we no longer work together, he is still my mentor. We are in contact monthly, and I still listen to and absorb everything he says.
My Best Leadership Advice
To treat others as you would want to be treated, and listen, listen and then listen. Be confident to implement your ideas, even if there are naysayers on your team. When you show that you are 100% behind an idea and are confident in the results it can obtain, your team will follow your lead.
Best Lesson Learned
To take time in the hiring process. Don't rush because you are in panic mode and need a body. When you hire that way, you will usually end up with the wrong person.
My Greatest Passions
Faith – When the world tells you that you can't, faith tells you that you can.
Family – My family has been the number-one motivation in my professional life. Early in my marriage, I had to leave behind my dream of being a stay-at-home mom and enter the workforce after my husband had a devastating work accident. When I was working two jobs, the one thing that kept me going was the knowledge that I was providing for my family and it was necessary to keep our lives on track.
Fitness – I have always loved fitness and wellness. I worked in the fitness industry for many years and am now planning a wellness program for our company. A healthy body and soul translates into motivated and productive team members.
How I Keep My Competitive Edge
Provide the best customer service and stay on top of the newest technology. In our industry, things can change not just daily but hourly. We strive to give our customers the best service by keeping up with everything and implementing their requests.
My Favorite Part of the Job
The opportunity to learn something new every day. There are so many challenges in the tech industry, and to keep up is exciting. Sometimes I don't want to change or learn something new. Then I remind myself that change is good. What I am learning will make me more efficient at my job, resulting in better service for my customers.
To learn more about business, team building and leadership, download our EntreLeadership Podcasts, which include lessons from Dave, plus interviews with key business leaders from across the nation.