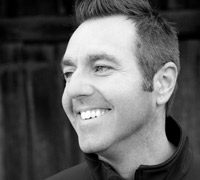 EntreLeadership is not just a theory. Thousands of business owners and leaders are using Dave's principles every day to take their companies and team members to heights they never imagined. In the EntreLeadership Spotlight series, we'll be highlighting some of these great leaders and learning about their dreams, motivation and secrets to success.
What I Do
I am CEO and co-founder of Miles Advisory Group (MAG) in Atlanta, Georgia. I'm blessed to run the company with my wife, Shannon. We help streamline ministry through flexible and affordable outsourcing solutions.
A Characteristic Every Leader Should Possess
Be others-focused. Great leaders are driven to serve others. They turn their org chart upside down and serve with a passion.
My Best Leadership Advice
Read Robert Greenleaf's books on servant leadership.
Look for early "wins" for your team (not you), and fight like crazy for their success.
Focus on how your work creates "wins" for your leader(s), as well. And then, go after those wins with a passion.
Stay organized and own your time management. A poor leader—who won't lead for long—is unorganized.
Resist the urge to cut out family and personal time because of your newfound leadership opportunity.
How to Beat the Competition
Mental fortitude as a leader matters greatly to the long-term success of your endeavors. Wear your competition out with your creativity, passion and grit. You have to:
Be original. Never be a "me-too" salesperson.
Have an idea/service/product that is exceptional and not half-baked.
Make sure you are THE most passionate person in the history of the world about your company/service/product—and never let anyone discourage you.
Best Lessons Learned
The first step in hiring is creating a KRA (key results areas or detailed job description) for the position. It allows you to define the role before you place potential candidates in it. It also enables you to remain objective about the role/need before you start liking the people you are interviewing. And kicking "crazy" out the door is massively important. Letting "crazy" stay in your company is your fault as a leader, and you are sanctioning incompetence.
If I'd Known Then …
I'd own all of my business 100% from day one in terms of equity. I'd never apologize for being a "start-up." I would not limit what I thought God could do in my business like I did in our first year. He amazed me with more opportunity, sales, people, ideas and success in our first 12 months than I could have ever dreamed up in my head. I won't limit Him again. I've given Him permission to "show off" with our business, and I will work hard to follow His lead.
My Favorite Part of the Job
I get to serve a team of people who serve leaders all over the globe.
To learn more about business, team building and leadership, download our EntreLeadership Podcasts, which include lessons from Dave, plus interviews with key business leaders from across the nation.