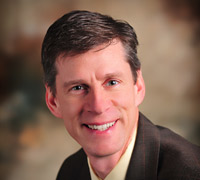 EntreLeadership is not just a theory. Thousands of business owners and leaders are using Dave's principles every day to take their companies and team members to heights they never imagined. In the EntreLeadership Spotlight series, we'll be highlighting some of these great leaders and learning about their dreams, motivation and secrets to success.
What I Do
I'm vice president of Grandy & Associates. We provide business training exclusively to the service and trades industry (HVAC, plumbing, electrical, chimney sweeps, pool and spa, landscaping, security, etc.) with offices in Owensboro, Kentucky, and Green Bay, Wisconsin.
A Characteristic Every Leader Should Possess
Every leader should have a level of integrity and fairness that is beyond reproach. I have worked with companies where the leader had questionable integrity or didn't apply the rules equally amongst the team members. As a result, top producers were given a pass in situations where immediate dismissal was in order, and the company lost tremendous amounts of sales and profits. Team members see what's happening. If they don't know the facts, they create them in their minds or during water cooler discussions. Sure, the company maintained the sales of that one top producer, but it lost the sales, ambition, motivation and focus of the rest of the team.
My Mentor
In addition to providing the typical services that a good CPA should, my friend Bob has coached me and challenged me to think outside of the box. He forces me to focus on my goals. We meet every month to review progress and refocus on the future. He is an incredibly wise man and is willing to share his wisdom with me. My company sales have experienced double-digit growth year after year since I have started meeting with him.
My Best Leadership Advice
You do not have to become a different person to be a leader. You earned the position by being who you are. I struggled with this the first time I moved into a leadership role. Then, a friend of mine asked me to spend a little time in Galatians 5, and I remember the Spirit very clearly telling me that I needed to grow into my own leadership style. From that day forward, I saw my role as a leader was to hire good people, communicate with them what I expected, and then remove the obstacles that were getting in the way of them being superior performers.
My Biggest Takeaway From EntreLeadership
Communication. Communication. Communication. It has always been high on my list, but I now see the value of the two main communication devices.
The weekly staff meeting has been a huge benefit. It gets and keeps everyone on the same page.
We're still fine-tuning our KRAs (detailed job descriptions), so everyone knows what is expected of them.
I'm Passionate About ...
Helping small-business owners see the light. When it happens, their lives are changed. It is a natural high for me and drives me to do what I do. I also love speaking and helping team members of companies understand their roles in the success of the whole team, then helping them improve how they do things. Who knew you could have so much fun in the trades industry?
How to Beat the Competition
It's simple—written goals and a written daily task list. Without these, I start chasing squirrels.
If I'd Knew Then …
I would have defined my vision earlier. I spent a lot of years "wandering" and not focusing on that thing I do best. I have wasted a lot of time.
To learn more about business, team building and leadership, download our EntreLeadership Podcasts, which include lessons from Dave, plus interviews with key business leaders from across the nation.