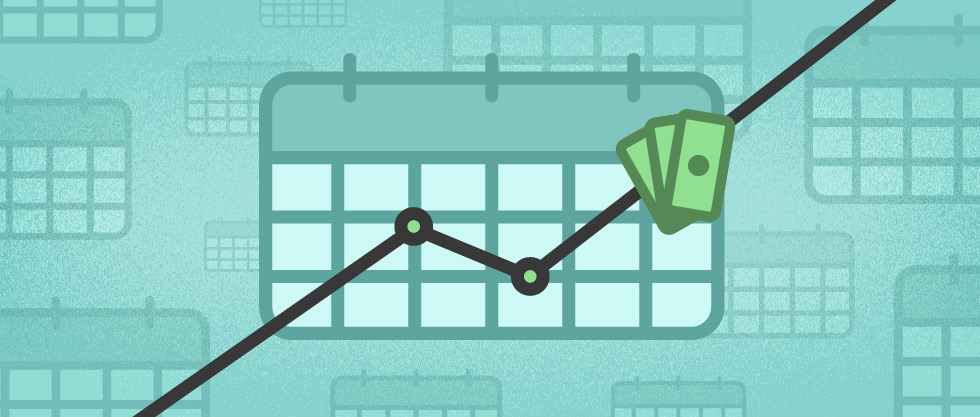 If you love your 9-to-5 job and see yourself enjoying it well into your golden years, that's awesome! Keep doing what you're doing!
Unfortunately, not everyone's that lucky. You might be putting in long hours at a J-O-B just to pay the bills. If you're just starting out in your career, the idea of 40-plus more years at the grind can be exhausting.
Well, we're here to let you in on a secret: You don't have to wait until you're 65 to get a taste of retirement.
Your Chance to Press the Restart Button
Most people set retirement goals with one age in mind. You crunch the numbers and craft your whole plan around the idea of working full time until you reach 65.
But if you work hard and plan right, you can have the freedom to do work you really love without feeling the financial pinch. You might even have time to rest and relax in between!
Think of it as semi-retirement—a chance to start the party early and live life on your terms. Here's what that might look like:
You work part time at a bookstore, surrounded by the smell of fresh ink every day.
You open that coffee shop you always wanted but never had time to put into action.
You take a job at your favorite nonprofit, even though it means less pay, because you're passionate about its mission.
The goal is to earn enough to cover living expenses without dipping into your retirement fund. That way you can continue to build wealth and avoid early withdrawal penalties.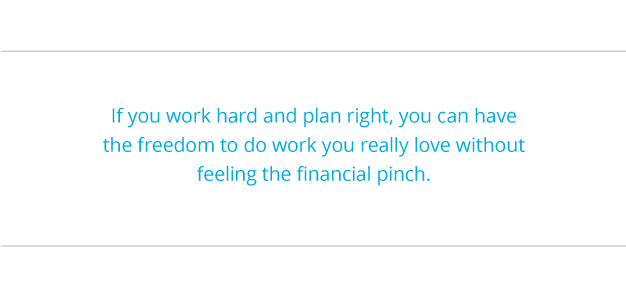 That's Where $1 Million Comes In . . .
Let's look at what it would take to shift gears to ditch the grind and follow your passion 10 years early.
We chose $1 million because it's a nice and shiny milestone to set your sights on. Your savings goal may be different depending on how early you plan to retire and the lifestyle you envision for yourself. But here's what you'd need to contribute each month to reach the $1 million mark by the time you're 55, based on your starting age.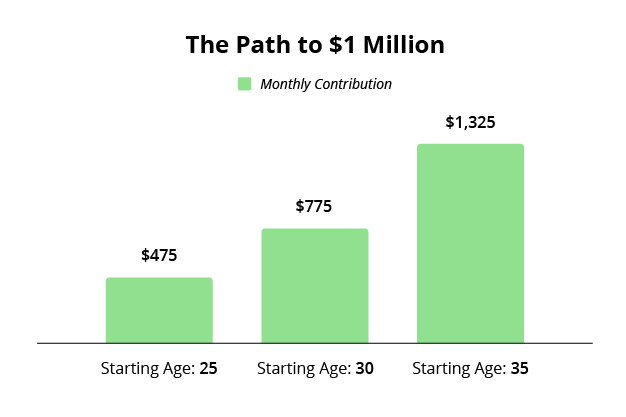 If these numbers don't work for your budget—or you can afford to save more—that's okay. Remember, investing 15% of your household income for retirement is always a good rule of thumb. Just be sure you're out of debt with three to six months of expenses in your emergency fund first.
Here's How to Up Your Chance of Success
Of course, the earlier you start investing for retirement, the better it is on your wallet. But there are other steps you can take to make your road to a million easier.
Pay off your mortgage. Let's assume your mortgage takes up 25% of your budget. Knocking that sucker out slashes your household expenses by a quarter! Better yet, your home becomes a big asset you carry right into retirement.
Invest in good growth stock mutual funds. Dave likes mutual funds for retirement investing because they allow you to invest in stocks without the risk that comes with single-stock investing. A good fund consistently outperforms others in the same category, covers multiple business sectors, and has an experienced manager at the helm.
Don't dip into your retirement fund until age 65. Your cool million could grow to more than $2.5 million by the time you hit 65 if you keep your hands off your nest egg until then. And that's if you don't add a penny more to your retirement fund after 55. Imagine the growth you'd see if you keep on investing!
Work with a pro. Everyone's financial situation is different. The numbers we've crunched might not work for you. Schedule a meeting with your investing professional.
Got questions or don't know where to start? Talk with an investing professional in your area.