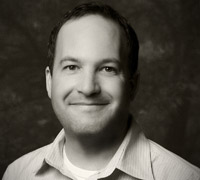 What's the secret to hiring a team of rock stars? For Dave, it began with a number of screwups. Because he didn't want to repeat the mistakes of the past, he developed a 12-step hiring process for his company that is still being used today. In fact, Dave believes it is so critical to his success, it's included as a lesson at EntreLeadership Master Series.
About the same time, Clint Smith, co-founder of Emma, an email marketing service with small business and non-profit clients around the world, was messing up too. And like Dave, he and co-founder Will Weaver created a unique hiring plan that has attracted and kept the best of the best.
Recently, Clint visited with EntreLeadership Podcast host Chris LoCurto to talk about Emma's hiring system and its very important 10-question test. Here's a sampling of their conversation.
Chris: When did you discover that your original hiring process wasn't going to work?
Clint: It was the first time we hired somebody. Within a couple of weeks, we knew it wasn't going to work out. To realize that we really screwed up was a bit eye-opening. So, we decided to redesign the process. We didn't want to be in that situation again. We also didn't want someone to quit their job, move everything over to our company and get settled in—only to realize within a matter of weeks that it's not going to work out. That's not fair to anyone.
We then revamped the process. We built in more steps and added something very important—a 30-day trial. Why the trial? Because at the end of the day, as much as we try to get a full sense of the person throughout that interview process, we're really not going to know until we sit down and work with them. That first month, it's a two-way street. We want to make absolutely sure this is the right person for us, and we want them to make sure that we're absolutely the right company for them to devote the next few years or more of their life and career.
Chris: Can you tell us about your hiring process?
Clint: At one point a few years ago, I mapped the process out on paper. It worked out to be about 14 steps. It can be fairly involved and feel a little bit elaborate to the person on the other side. But to the candidate, it actually ends up feeling fairly casual— a little bit informal. Some of the highlights of the process:
It starts with something we call the Emma 10 questions. At the front end of that hiring funnel, you get a lot of resumes, especially if it's a good job and a good company. There is a lot of activity—a lot of folks knocking on the door. We want to whittle that down over time to that small select group of quality candidates, so 10 questions is an important part of it.

It's also a way, right out of the gate, to get a sense of how people think. If you send a resume to Emma with an accompanying note of some sort that is good and seems promising, you'll get a friendly email back from one of our folks on that team. The note says that we'd love for the person to take a stab at the 10 questions. The questions range from serious ones about your experience to fairly frivolous-seeming questions about what you would name your boat if you had a boat. There are also questions we put in there simply because we'd love to hear the answers from a lot of different people.
If the 10 questions come back in a fairly timely manner, then they're on to the next step. It typically involves a coffee chat with a couple of folks, or a phone call or video chat if they're not local. If that chat goes well, a few more people may get involved. There are a couple of other chats, and then ultimately a team chat if the leader of that team thinks they'll be a great addition to it.
At the very end of the process, we tend to have something called "all hands." The candidate has already been vetted by the team and the team leader. Everybody's feeling pretty good, so we get a hodgepodge of folks from around the company and look for that final cultural fit. Companywide, is this somebody who's going to come in and really add to what we're doing? This is typically the part where I'm going to get involved if I do.
We try to make the process really efficient. There are very few people involved at the front end and a couple of folks who can manage the beginning part. You only pull the team leader in if you feel like this is someone really worth pursuing. Then, other folks get involved.
It's also meant to be a process that can shrink or expand in terms of time and based on the candidate. It can unfold over months in some cases and literally in a matter of days when we find that rock star candidate we would like to fast-track. We don't skip the steps, but we can compress the time frame.
For even more of the conversation with Clint and Chris, check out the latest EntreLeadership Podcast, which also includes a lesson from Dave. On this episode, Dave teaches his 12 components to a good hire.