Saving
Eating Healthy on a "Beans and Rice" Budget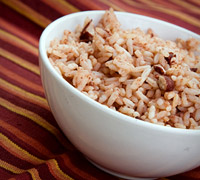 If you're like most people, you might assume that eating healthily and frugally is an either-or kind of deal. Healthy food costs more, right? There's no way to stay on a tight budget and buy better food.
And then there's couponing. That's awesome if you have the time for it, but some people just don't. Plus, sometimes it seems like there aren't as many coupons for the things you need to make healthy meals.
What is someone working the Total Money Makeover plan to do?
When Dave Ramsey fans Stephani and Chris Jenkins got married three years ago, they didn't have a lot of extra money to play with. "I guess Chris and I started off like a lot of newlyweds," Stephani said. "Lots of love. Lots of optimism. Lots of hard work to make ends meet."
Sticking to a grocery budget of $25 a week wasn't easy—especially since Stephani had a growing love of healthy living and eating. But she says she took their tiny budget as a challenge to her thriftiness and ingenuity in the kitchen.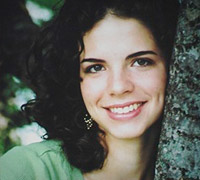 The Cheapskate Cook
Dave Ramsey fan and
Financial Peace University
coordinator Stephani Jenkins started the popular blog for food novices and noshers alike.
Hence, the birth of Stephani's blog, "The Cheapskate Cook: Just one frugal whole-foodie trying to stick to a budget." It's filled with information on cheap eats, whole foods and shopping in season for novices and noshers alike. As a Financial Peace University graduate and class coordinator, she's excited to share some tips and recipes with fellow Dave Ramsey fans.

Ready to start saving? Download our free budgeting tool today!
In her post "Filthy Rich," Stephani explains three phases of moving to a healthier lifestyle. Here's Phase 1 to get you started:
1. Create A Grocery Envelope
"We love living on Dave Ramsey's cash envelope system. You need to choose how much you will spend on food every week—and stick to it. To help us keep within our grocery limit, Chris and I actually take a certain amount of money and put it in an envelope labeled 'Grocery.' When the envelope is empty, I am done grocery shopping until the next pay period, when we fill the envelope again."
2. Make A Menu Plan
"Since you don't want to end up with an empty envelope halfway through the pay period (which I have done!), it really helps to have a plan."
3. Cook From Scratch
"If you don't have a lot of time to cook dinner, consider making two or three freezer-friendly meals on the weekends, then using them that week."
4. Make Meat a Side Dish, Not a Main Dish
"Whether you serve it over rice, a salad, or simply decrease the meat dish and increase the side dishes, this is a classic frugal go-to."
5. Eat Fruits and Vegetables in Season
To discover what produce is in season in your area, go here.
It's easy to get overwhelmed about changing to a healthier lifestyle, but like Dave says—just take it one "baby step" at a time!