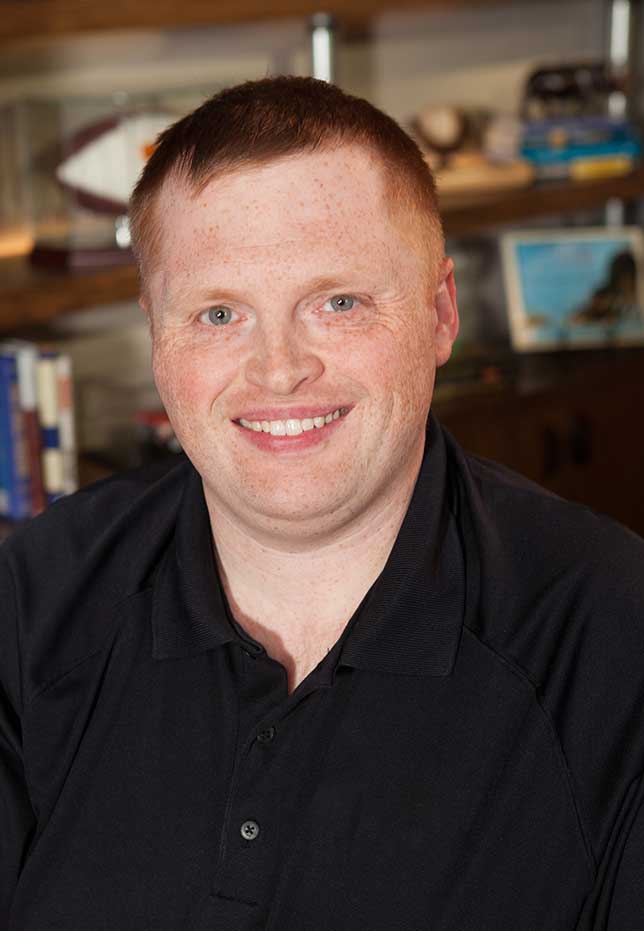 If Dave's organization held a contest to see who spends the most time listening to The Dave Ramsey Show, team member Zack Bennett would be the winner hands-down. As an Audio Editor, he actually listens to the show eight hours a day!
Zack already knew about Dave when he joined the team. While earning his B.S. in Mass Communications from Middle Tennessee State University, he listened to the show regularly. He generally agreed with Dave's teachings, but before joining the team, he was never moved to take action. "I didn't think I needed to do anything that drastic," he said.
After graduation, Zack got a job in Alabama, and in November 2008, Zack married his sweetheart, Audrey. Together, they brought nearly 10 grand of debt into their marriage. Paying it off wasn't a high priority though. They were too busy searching for a path back to Nashville, Zack's hometown.
Turned out that path passed through Financial Peace Plaza. Radio was thriving there, so Dave's company made all the sense in the world. Zack checked the job opportunities and found one right up his alley—a copywriter for local ads.
He sent in his application. He wasn't granted an interview.
Disappointed but not discouraged, Zack read Financial Peace and The Total Money Makeover from cover to cover. When an Audio Editor job came open, he tried again.
This time he landed an interview and a job—and that wasn't all.
"Reading those books lit a fire under me," he said. "And my duties with Dave's team fanned the flames. Listening to years and years of archived shows, which I had to do, exposed me to both people in distress and debt-free callers. Those calls inspired me to take action. I didn't want to be broke my whole life. I wanted to win with money. Thanks to where I was and what I'd heard, I knew what to do."
Audrey came on board quickly. Two months after coming to Nashville, they signed up for a Financial Peace University (FPU) class. Four months after that, in September 2010, they became debt-free.
Zack said, "The hardest part was how long it took. I'm a 'right now' kind of guy." So how did he handle his frustration? "We made it fun," he said. "Turned it into a game. Each month our goal was to save and pay off more than the month before. Soon it was time to pay the last debt and schedule our scream."
Families travel long distances to do their debt-free scream at Financial Peace Plaza. Zack and Audrey did the opposite. They left Nashville and drove south to Decatur, Alabama, to pay off that last debt—a car loan—then went to Audrey's parents' house to call Dave and celebrate on the air.
"We took a bit of home with us," Zack said. "Before we left for Alabama, we stopped by Martha's Place and grabbed a couple of her chocolate chip cookies to eat after we screamed. They were delicious!"
Want to work with Dave? We are on a mission to change the nation, we're looking for other like-minded, high-quality people to join us. Check out our open positions!