Saving
Your Guide for a Cheap and Easy Cookout
It's sad but true: Summer is coming to an end. As thoughts of pool parties, snow cones and trips to the lake begin to fade from your memory, just remember—all isn't lost! We have some great tips and recipes to help you send summer out with a bang!
5 Tips for a Cheap and Easy Cookout
1. Shop at a dollar store for paper products
Breathe a sigh of relief, because people expect to eat on paper plates at a cookout. They just do! That's good news for your budget and your dishwasher. So don't waste money on the fancy kind of napkins and paper plates, and just grab what you need at your nearest dollar store.
2. Buy in bulk
If you need that ketchup bottle to make it through 20 plates of burgers, you might want to grab a massive bottle of it from your favorite warehouse store. The same goes for any other condiments you know you and your guests will want.
3. Grill fruit and veggies
If you have a friend who can't eat meat, then they'll surely appreciate that you thought of them. Plus, grilling up some tasty fruit or veggie kabobs are much cheaper than springing for expensive cuts of meat!
Local experts you can trust.
Find an ELP
4. BYOD
Let's be real here—buying drinks to please the taste buds of all your guests gets real pricey, real fast. If you're trying to have a cookout on a budget, then that just isn't going to fly. Here's the simple fix: Ask your friends to bring their own drink of choice with them. Gasp! It's a revolutionary concept, we know.
5. Make your own barbeque sauce or meat marinade
If you buy packaged, pre-marinated meat at the grocery store, it's going to cost you an arm and a leg. Sure, it's convenient . . . but not for your wallet. Instead of grabbing a bottle of barbecue sauce or marinade to solve your problems, just make your own! We've got a cheap and easy BBQ sauce recipe that's sure to please a crowd and your budget!
Easy BBQ Sauce Recipe
Yields 2 cups
INGREDIENTS
2 cups ketchup
1 cup water
1/4 cup rice wine vinegar
1 tablespoon chili powder
1 teaspoon ground mustard
1 teaspoon garlic
2 teaspoons onion powder
1/4 cup brown sugar
1 tablespoon Worcestershire sauce
1/2 teaspoon salt
DIRECTIONS:
Combine ingredients in a saucepan over medium heat.
Bring to a simmer and reduce to low for 30 minutes, being sure to stir frequently.
Let cool and serve!
Now that you've got your killer, easy BBQ sauce, you're going to need some meat to pair it with. Look for cheap cuts of meat to grill up like chicken thighs, drumsticks or—of course—ground beef for juicy burgers.
Mexican Street Corn
Serves 6–10 as a side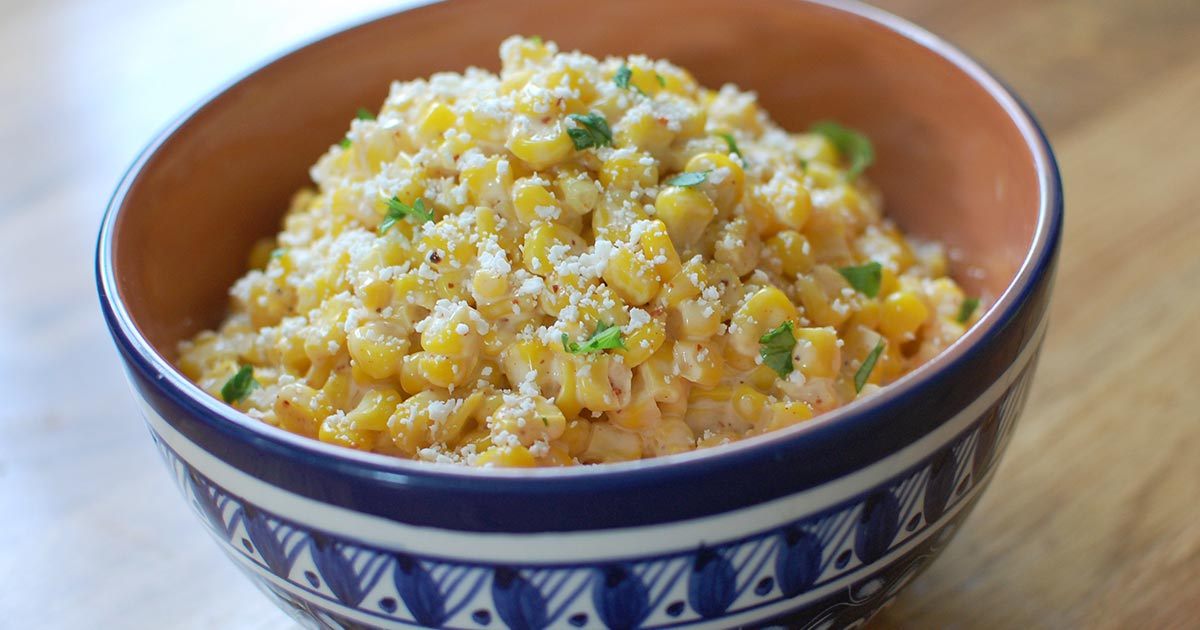 INGREDIENTS
6 ears of corn on the cob, grilled or steamed
1/2 cup sour cream
1/4 cup mayonnaise
2 tablespoons chili-lime seasoning
1/2 teaspoon garlic powder
2 tablespoons fresh lime juice
1 cup Cotija cheese
Cilantro (to garnish)
DIRECTIONS:
Cut corn off the cob and place in large mixing bowl.
Add sour cream, mayonnaise, chili-lime seasoning, garlic powder, fresh lime juice, and Cotija cheese to bowl and stir thoroughly.
Add cilantro for garnish. Best served while still warm.
Cook's note: Depending on the season, it may be cheaper to substitute 5 cups of canned or frozen corn for your Mexican street corn.
Apple Crisp
Serves 8–12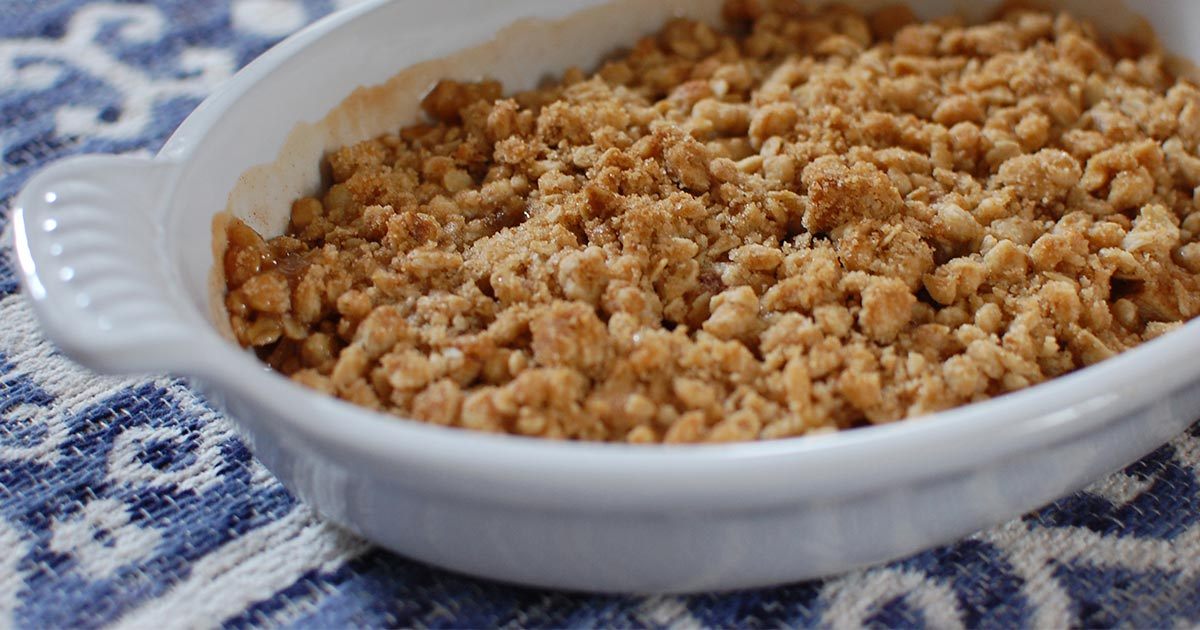 INGREDIENTS
For Apples
8 peeled apples
1/2 cup sugar
1/8 cup lemon juice
2 tablespoons cinnamon (or to taste)
1/2 teaspoon salt
For Topping
1 cup oatmeal
1 cup flour
1 cup granulated sugar
1 cup brown sugar
4 tablespoons cinnamon (or to taste)
1 stick butter
1/2 teaspoon salt
DIRECTIONS:
Preheat oven to 350°F and spray a baking pan with cooking spray.
Cube peeled apples and add to mixing bowl. Combine with lemon juice, salt, sugar and cinnamon.
In a separate mixing bowl, combine oatmeal, flour, granulated sugar, brown sugar, cinnamon and salt. Once mixed, add melted butter and stir.
Add apple mixture to baking dish, then top with oatmeal-flour mixture.
Bake for 1 hour or until golden brown and bubbling around the edges.
Cook's note: Make this apple crisp recipe less expensive by substituting the apples for 8 cups of fruit on sale at your local grocery store (and leave out the cinnamon). We especially love this recipe with peaches or berries.
Make It a Cookout to Remember
Who says having a cookout has to cost you an arm, a leg, and a drumstick? With these tips and flavorful recipes to guide you, you can shop on a budget and cook up some delicious recipes for your friends and family. Get ready to have a summer cookout to remember!
We know it can be hard to stick to your budget when it comes to grocery shopping. That's why we created our EveryDollar Grocery Guide to equip you with tips and tricks for your grocery store shopping needs. Say goodbye to wasted food and hello to big savings!