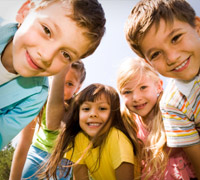 The moment you become a parent, life changes forever.
It's a cliché you've probably heard over and over, but it's a cliché that any veteran parent will tell you is true. When that little bundle of joy makes his first appearance, everything you thought you knew, and everything you thought was important, is filtered through a new lens.
Two of you drive to the hospital, and three of you drive home. For new parents, it's so easy to get caught up in the reality of learning how to take care of the baby—feedings, diaper changing, sleeping, etc.—that the actual process of raising the child may be far from their mind.
But before you know it, that little seven-pounder will be walking into his first kindergarten class. He'll start asking you tough questions about all sorts of topics. You've got to prepare now for his future so you aren't scrambling later.
What do new parents need to know as they prepare to raise a child?
Meg Meeker is a pediatrician, mother, best-selling author, and one of the country's leading experts on parenting, teens and children's health. She has been a guest on The Dave Ramsey Show on a couple of occasions and recently shared her advice for new parents.
Boys Should Be Boys
When it comes to boys, Dr. Meeker says to remember that "he's not a female." What does she mean by that? "The education system caters to the learning needs of girls, and boys are suffering," she said.
"Many boys feel that they don't 'fit' in school—they can't keep up with their reading, they can't behave as well as girls, they don't 'color in the lines.'" This has caused many educators and parents to become frustrated with boys, and we have become subtly antagonistic toward them. We need to understand that their educational, emotional, cognitive and physical needs are different from girls and raise them differently."
What About Girls?
"Girls fare better in schools," Dr. Meeker said. "But from a very early age, they are overly sexualized. Parents must recognize that, even by the time a girl is six years old, the culture is trying to make her 'sexy.' If parents don't combat this, sexualizing her will cost her emotionally, physically and spiritually. This can be devastating to her character. The good news is that any parent can help her avoid this trap."
Parenting Together
Whether you're raising a Junior or a Jane, Dr. Meeker says it's important that both you and your spouse are on the same page. "Each parent must make a list of his or her top five non-negotiable wishes or rules in parenting. Then, they must bring the lists together and discuss them," she said.
"It is very important that each parent honor the other's beliefs. Then, they can tell the other spouse that they will honor each other's top five. This way, parents have their goals honored and they learn to let go of the 'smaller' parenting issues that aren't on the list." It's hard to succeed as a parent when you and your spouse are sending out mixed signals to your child. Listen to a clip of Dave's interview with Dr. Meeker.
Becoming a new parent can be intimidating. But as long as you team up with your spouse and love your child together, you'll overcome any obstacles along the way.
Parenting is never complete, but the great news is you never have to go at it alone! Make a commitment right now to gain valuable wisdom from others this year. Meg Meeker's books are some of Dave's absolute favorites, and he recommends them all the time to The Dave Ramsey Show listeners.
Pediatrician, mother and best-selling author of six books, Dr. Meg Meeker is one of the country's leading experts on parenting, teens and children's health.