2019 Best Cities to Retire
I talk to a lot of people around the country about how to live out their retirement dreams. Whether your retirement is years away or right around the corner, knowing the best cities to retire can help you make your hard-earned dollars go farther when you're ready to put your plan into action.
So, how do you know which cities are actually the best for retirement? Well, that depends on how you want to retire. But two of the most common factors include the cost of living and quality of life. Some others include:
Tax rates
Housing costs
Quality of health care
Overall happiness of residents
With those factors in mind, check out some of the best cities to retire.1 For each one, I've included a brief description, a short list of stats and a special feature that distinguishes each city from the rest.
Let's take a look!
Top 10 Best Cities to Retire
1. Lancaster, Pennsylvania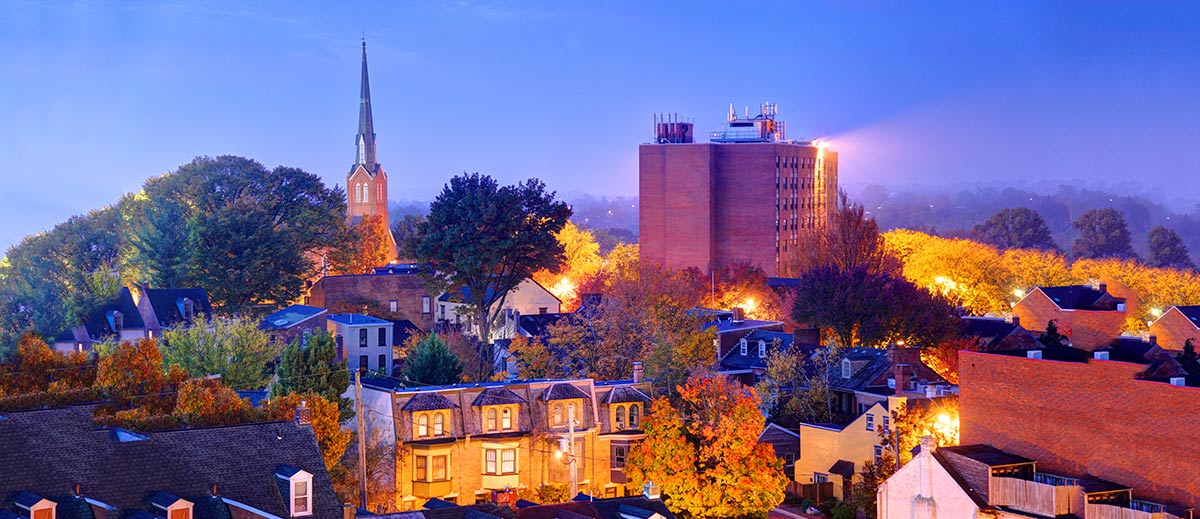 Find expert agents to help you buy your home.
Here we go, people! Number one starts us off in the great state of Pennsylvania. If you like variety, Lancaster is a dream town for retirement. It bundles farmland, suburbs and a lively downtown area all into one. You can also visit the Amish communities where folks get around on horse and buggy and live without public electricity. Imagine exploring lush, green landscapes and hearing nothing but the clip-clop of hooves! Don't worry, social butterflies, the downtown area features monthly arts and music festivals. Lancaster also has a winter mountain resort, hiking trails, corn mazes, tractor pulls and even a notable dog park.2
Taxes: No tax on income from Social Security or retirement accounts3
Median Home Price: $196,025
Median Monthly Rent: $957
Average Temps: 62° / 42°
Average Annual Rainfall: 42"
Special Feature: Oldest Amish settlement in the U.S.4
2. Fort Myers, Florida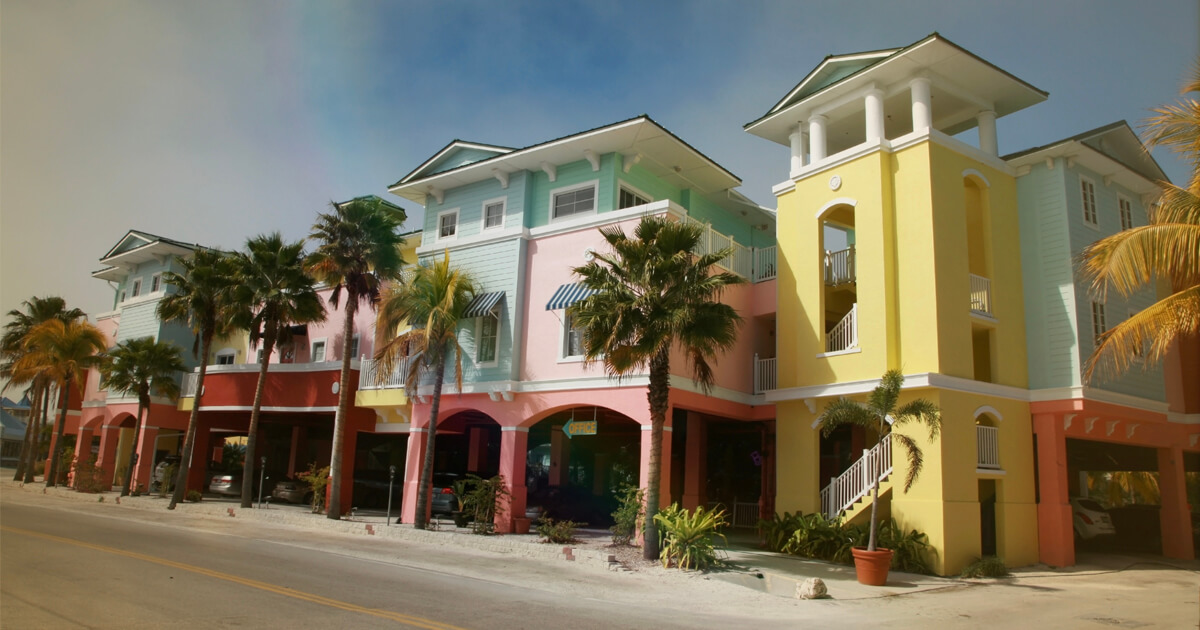 I bet you're not surprised to see a city in Florida near the top of the list! Let's take a look at why Fort Myers is one of the best places for retirement. Along the state's southwestern river of Caloosahatchee (say that 10 times fast), Fort Myers started getting really famous after Thomas Edison and Henry Ford chose to build their winter homes there. In fact, it was nicknamed "City of Palms" after Edison started planting royal palm trees along McGregor Boulevard—a sight that screams "paradise!" And for you water-lovers out there, hot spots like Cape Coral, Fort Myers Beach and Sanibel Island are all less than an hour away.5
Taxes: No state income tax6
Median Home Price: $219,200
Median Monthly Rent: $1,035
Average Temps: 84° / 64°
Average Annual Rainfall: 53"
Special Feature: Edison Ford Winter Estates historical museum and botanical garden
3. Sarasota, Florida

Just below Fort Myers sits the runner-up of Florida's best cities to retire: Sarasota. It offers all the outdoor fun you'd expect like boating, fishing and beach activities. Speaking of beaches, Sarasota's are praised for their clear, warm water and fine, white sand. You know what I'm talkin' about, people. It's the type of sand that's so soft it makes you want to give the whole beach a hug! Also, the city tends to lean more toward accommodating older folks by providing a ton of activities like golf and shopping.7 Let's just say you'll definitely find plenty of things to enjoy in this city!
Taxes: No state income tax8
Median Home Price: $237,260
Median Monthly Rent: $1,089
Average Temps: 82° / 64°
Average Annual Rainfall: 53"
Special Feature: Some of America's best beaches including Siesta Key Beach
4. Austin, Texas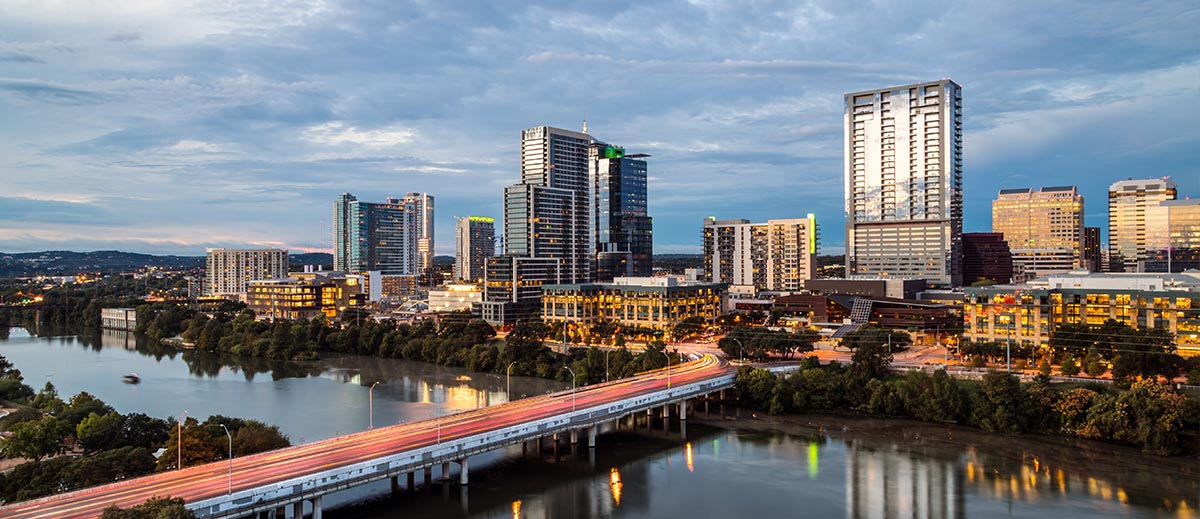 For fans of the Longhorn state, Texas takes three spots on this list, starting with the state capital of Austin. This city is known for its live music scene that centers around rock, country and the blues. That's right, music lovers, I'm looking at you! Austin also has 250 parks for outdoor activities, so there are plenty to choose from.9 Film festivals, conferences and events—like the famous South by Southwest Music Festival—continue to grow in size every year, so there's never a dull moment.
Taxes: No state income tax10
Median Home Price: $292,500
Median Monthly Rent: $1,155
Average Temps: 80° / 55°
Average Annual Rainfall: 32"
Special Feature: Named "Live Music Capital of the World," for its nearly 200 live music venues11
5. Pittsburgh, Pennsylvania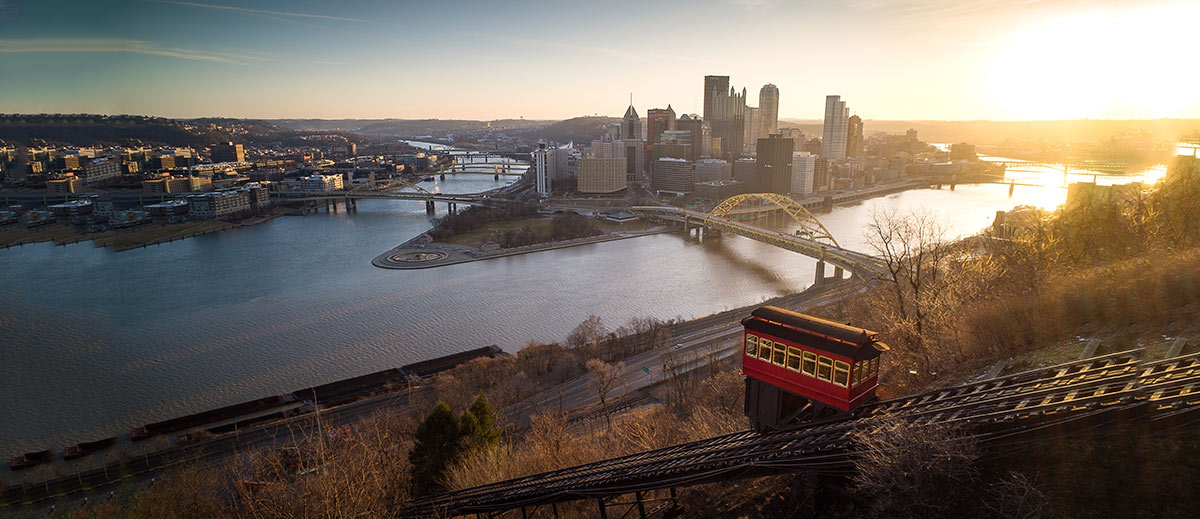 That's right. I said Pittsburgh. This city has done a lot to reinvent itself since the decline of the steel industry. If you're an outdoors lover, you'll be glad to learn that Pittsburgh's parks cover nearly 2,000 acres. So, if you're going to explore, make sure you pack some sandwiches! Or maybe you're more of a sports fan like me. You can root for the NFL's Steelers at Heinz Field, MLB's Pirates at PNC Park and the NHL's Penguins at PPG Paints Arena. There are also plenty of other community and arts events in the Cultural District.12
Taxes: No tax on income from Social Security or retirement accounts13
Median Home Price: $140,855
Median Monthly Rent: $776
Average Temps: 61° / 42°
Average Annual Rainfall: 38"
Special Feature: Hometown of the late Andy Warhol and a museum of his work
Want more information on the ins and outs of relocating? Download our free relocation guide today!
6. Grand Rapids, Michigan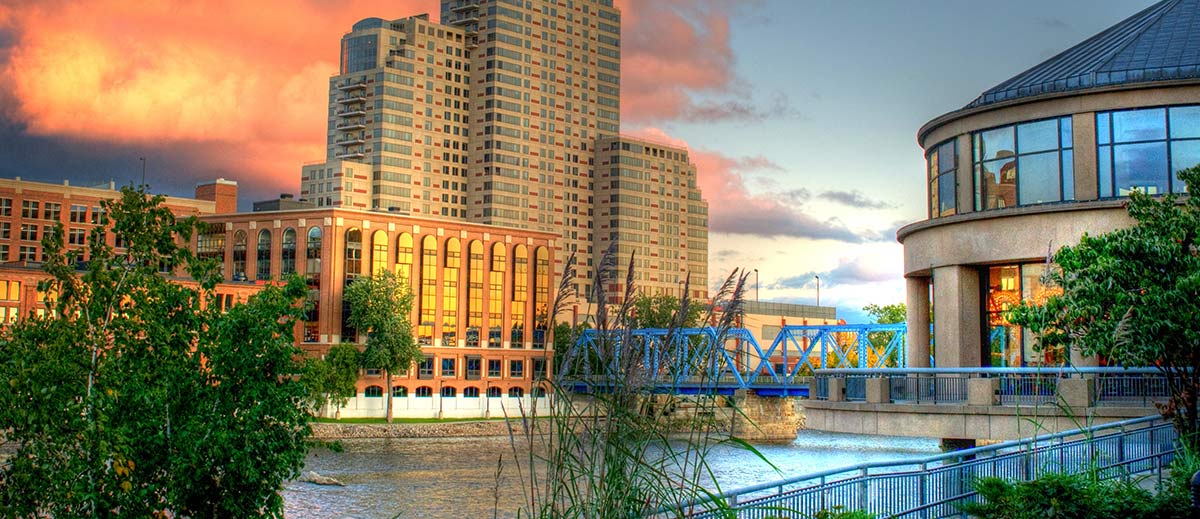 Along the Grand River—Michigan's longest waterway—you'll find the hidden gem of Grand Rapids. With the weather being quite cool during much of the year, getting outside and enjoying nature is a great option. Plus, the city is known for its breweries—in part because there are tons of them! Grand Rapids has an affordable cost of living, which means things like groceries and health care are cheaper than in other cities. There's also affordable housing for retired folks and a growing health care industry.14 Sure, health care facilities aren't the most exciting things to consider when you think about where to retire, but I'd definitely like to live near some good ones when age catches up with me. Wouldn't you?
Taxes: No tax on income from Social Security15
Median Home Price: $181,533
Median Monthly Rent: $826
Average Temps: 58° / 40°
Average Annual Rainfall: 38"
Special Feature: Craft brewery scene with over 80 breweries16
7. Nashville, Tennessee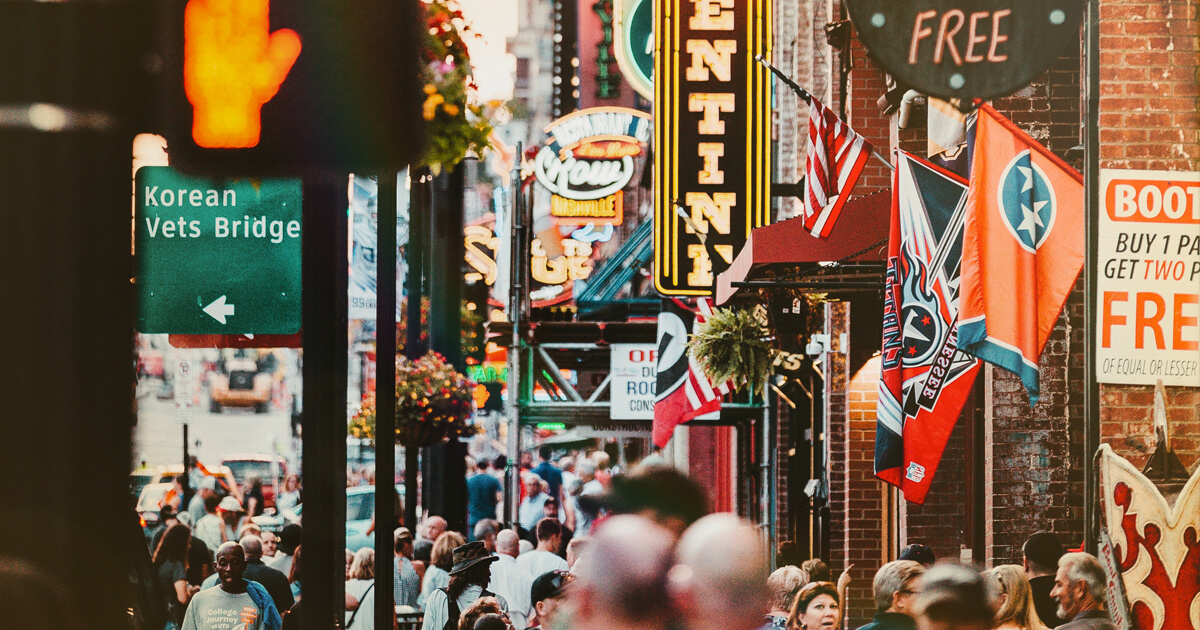 I have to admit, I'm excited to announce this one. Want to know why? Nashville is my town, baby! What more reason do you need? Ha! I'm just playin' with you, people. Seriously, though, Nashville is full of life! Day or night, the Broadway strip features live music performed by some of the best aspiring musicians in the world. Also, you never know when you might bump into some of the music industry's brightest stars like Taylor Swift, Luke Bryan, Carrie Underwood or Keith Urban. If music isn't your thing, don't worry: You can join sports fans to cheer on the NHL's Predators and the NFL's Tennessee Titans.17 Want a break from all the noise? Take a short trip to nearby Franklin for a quieter, more historic atmosphere. I could go on, but I'll stop talking your ear off.
Taxes: No state income tax18
Median Home Price: $248,883
Median Monthly Rent: $951
Average Temps: 70° / 49°
Average Annual Rainfall: 47"
Special Feature: Full-scale replica of the Greek Parthenon
8. San Antonio, Texas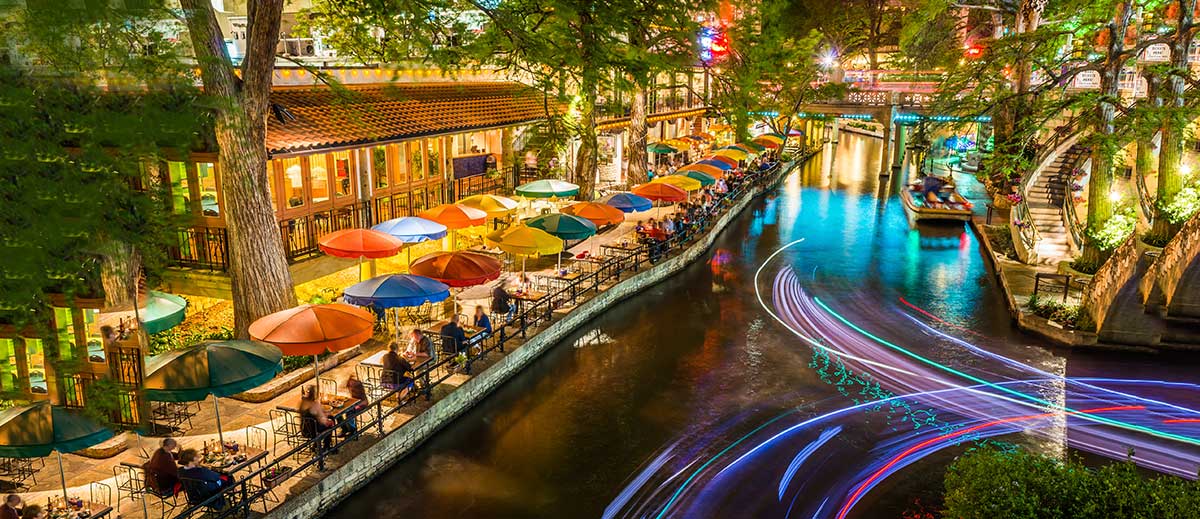 This next retirement hot spot brings us back to Texas. Home of the Alamo, the city of San Antonio is full of history and Hispanic culture—not to mention great food for Tex-Mex and barbecue lovers like me. The entertainment options in San Antonio range from the arts to sports and many activities in between. Want to see a show? You can enjoy one at the Tobin Center for Performing Arts. Want to go to a game? See the NBA's Spurs play at the AT&T Center. But with 300 days of sunshine each year, you might just spend all your time outside at festivals, fairs and wineries.19 Just don't forget your sunscreen!
Taxes: No state income tax20
Median Home Price: $211,800
Median Monthly Rent: $949
Average Temps: 80° / 59°
Average Annual Rainfall: 32"
Special Feature: Historic site of the Battle of the Alamo
9. Dallas-Fort Worth, Texas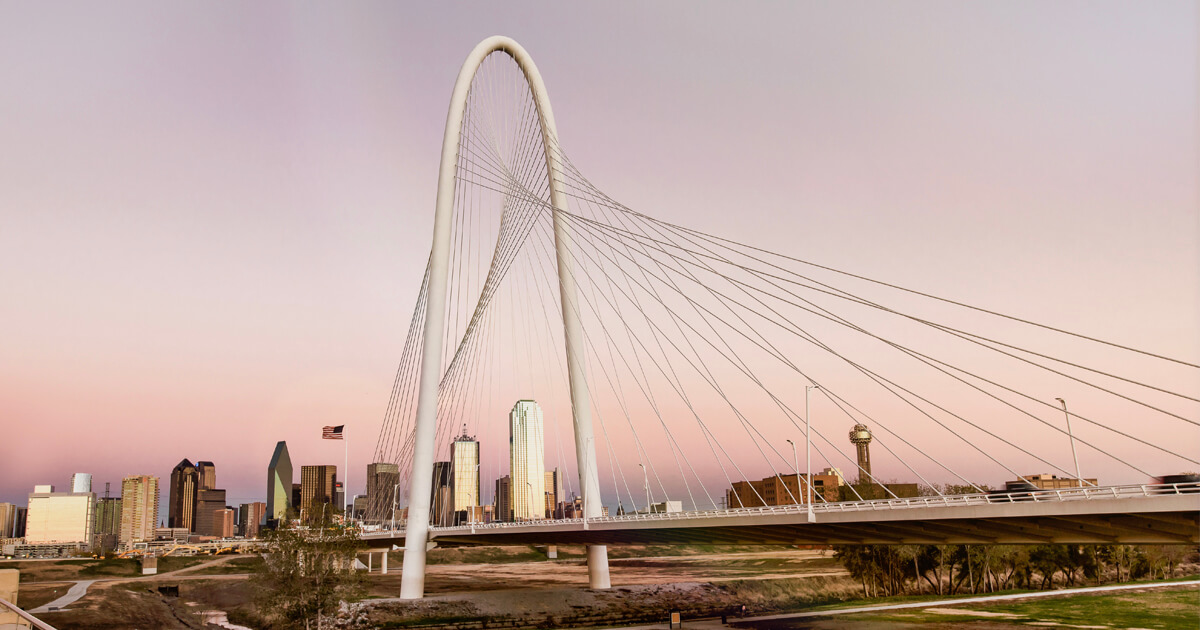 Okay, folks. I'm going to give you one more Texas city: Dallas-Fort Worth, which is located several hours north of San Antonio. So why did it make the best cities to retire list? Well, of course, there are several draws for us sports lovers—Dallas is home to the NFL's Cowboys, the NBA's Mavericks and MLB's Texas Rangers. There's also extra incentive for grandkids to visit with attractions like Six Flags Over Texas and the Great Wolf Lodge indoor water park. And if you dream about the cowboy life, you'll be happy to hear there are plenty of opportunities to attend rodeos and country-style two-step dance events.21
Taxes: No state income tax22
Median Home Price: $248,375
Median Monthly Rent: $1,022
Average Temps: 77° / 56°
Average Annual Rainfall: 36"
Special Feature: Nicknamed "Cowtown" after cattle drives saved the economy
10. Lakeland, Florida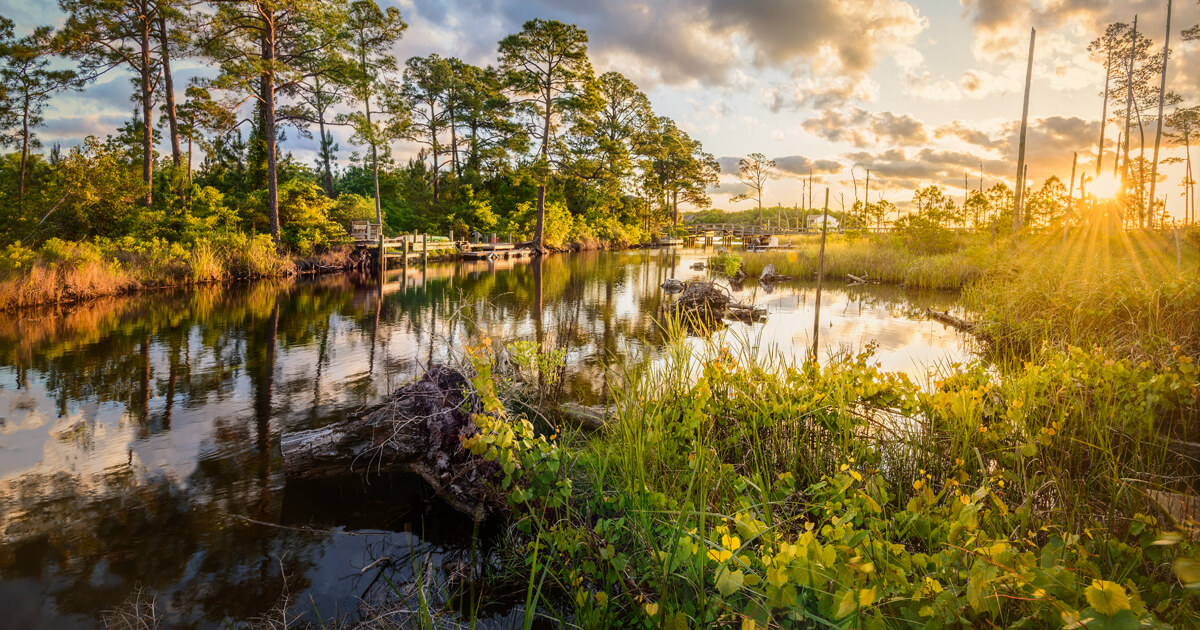 Our final retirement hot spot brings us back to Florida—a city named Lakeland. That's right, people, it's a land of lakes! (No, not the butter.) Lakeland is home to nearly 40 beautiful lakes, so retirees have plenty of options to enjoy Florida's weather on the water. It also offers close proximity to popular cities like Tampa and Orlando. Yes sir, Disney World and Universal Studios are less than an hour's drive away! There's also plenty to do right inside Lakeland with its nature park, Circle B Bar Reserve and one of Florida's top-ranked art museums—the Polk Museum of Art.23
Taxes: No state income tax24
Median Home Price: $171,967
Median Monthly Rent: $913
Average Temps: 85° / 63°
Average Annual Rainfall: 52"
Special Feature: A total of 38 lakes that range up to 2,000 acres in size
How to Choose Your Best City to Retire
Can you picture yourself enjoying beautiful weather, heading to a sporting event, golfing with friends, or relaxing on a beach in retirement? Maybe you read this list and got excited by all the activities you have to look forward to—and now you can't wait to move!
But listen: Before you decide where you want to live when you retire, you need to get a little more clarity on what you want your retirement to look like and what it will cost. So, use my retirement calculator to estimate how much you'll need for your dream retirement and create a game plan to get you there.
The specifics will look different for everyone. For instance, some people are willing to retire on $40,000 a year, while others need $90,000 a year. Do some dreaming (and some math) with your spouse to make sure you agree on must-haves in the city of your retirement.
Ready for the Retirement of Your Dreams?
To get clarity on your retirement game plan, connect with one of the investing professionals I recommend. Our SmartVestor program makes it quick and easy to get a list of pros in your area.
If you've already reached your nest egg goal and are ready to relocate for your dream retirement, get a head start with a top-notch real estate agent who will keep your best interest in mind. The agents in our Endorsed Local Provider (ELP) program are pre-screened and must meet high standards. They also participate in ongoing peer-to-peer mentoring to ensure they're growth-minded and focused on serving you first.
Find your real estate agent today!
About Chris Hogan
Chris Hogan is a #1 national best-selling author, dynamic speaker and financial expert. For more than a decade, Hogan has served at Ramsey Solutions, spreading a message of hope to audiences across the country as a financial coach and Ramsey Personality. Hogan challenges and equips people to take control of their money and reach their financial goals through national TV appearances, The Chris Hogan Show, and live events across the nation. His second book, Everyday Millionaires: How Ordinary People Built Extraordinary Wealth—And How You Can Too, is based on the largest study of millionaires ever conducted. You can follow Chris Hogan on Twitter and Instagram at @ChrisHogan360 and online at chrishogan360.com or facebook.com/chrishogan360.