Investing & Retirement
2018 Best Cities to Retire
Whether your retirement is years away or right around the corner, knowing the best cities to retire can help your hard-earned dollars go farther—so to speak—when you're ready to sell your home and live your dream.
Having a dream is the easy part, but how do you know which cities are actually best for retirement? Well first, that depends on how you want to retire, but two of the most common factors include cost of living and quality of life. Some others include:
Tax rates
Housing costs
Quality of health care
Overall happiness
With those factors in mind, let's take a look at the top 10 best cities to retire.(1) For each one, I've included a brief description, a short list of stats, and a special feature that distinguishes each city from the rest.
Ready to get started?
Top 10 Best Cities to Retire
1. Sarasota, Florida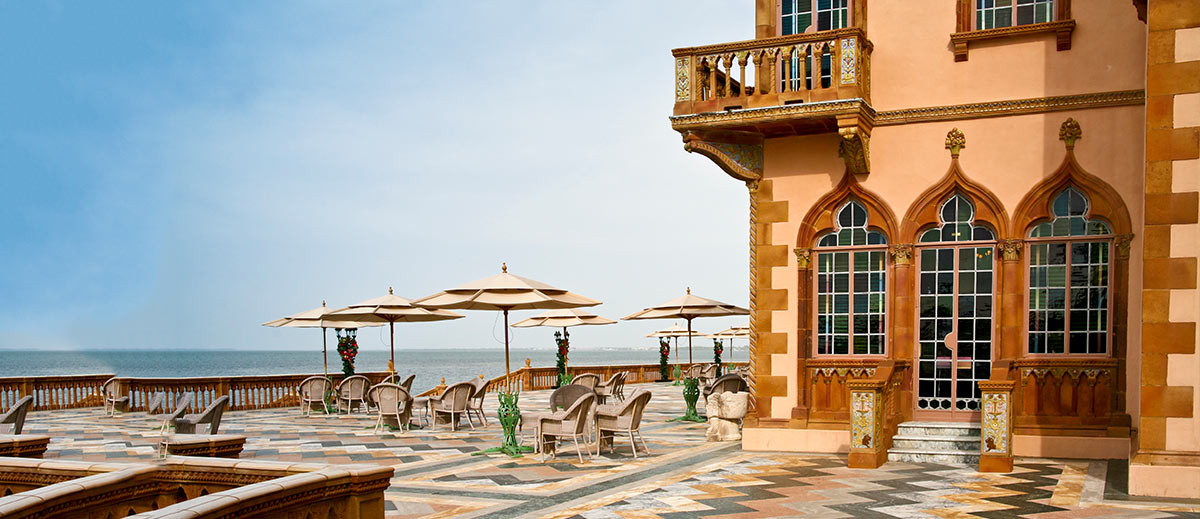 I bet you're not surprised to see a Florida city at the top of the list. But let's take a look at why Sarasota, in particular, is the number one best city for retirement. Located in southwest Florida, Sarasota is just an hour away from Tampa on the Gulf Coast. It offers all the outdoor fun you'd expect like boating, fishing and beach activities. Speaking of the beach, Sarasota's are praised for their fine, white sand and clear, warm water. Let's just say you'll definitely find plenty of things to enjoy in this city!(2)
Understand & Own Your Investing Future
Get Started
Taxes: No state income tax(3)
Median Home Price: $224,613
Median Monthly Rent: $1,032
Average Temps: 82° / 64°
Average Annual Rainfall: 53"
Special Feature: America's best beaches, like Siesta Beach
2. Lancaster, Pennsylvania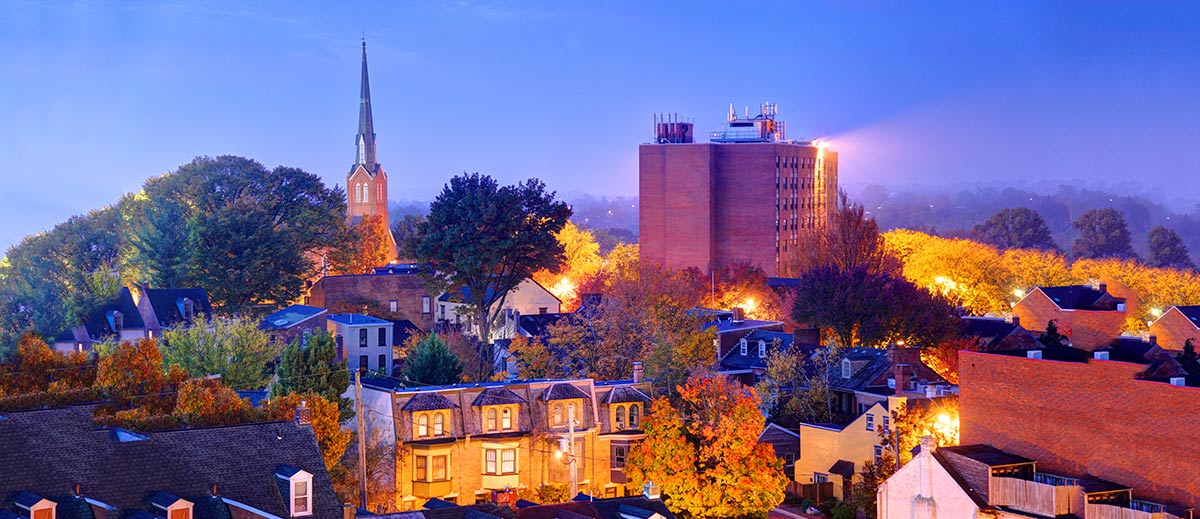 Next up, let's take our eyes off the beach and focus on the second-best city to retire: Lancaster, Pennsylvania. You'll find farmland, suburbs and a lively downtown area all within a relatively small radius. You can also visit the Amish communities, whose residents rely on horse and buggy for transportation and live without public electricity. The downtown area is easily walkable and features monthly arts and music festivals that attract large crowds. Lancaster's got hiking trails, corn mazes, tractor pulls and even a notable dog park. And a nearby mountain resort gives residents the option to join in on winter fun like skiing and snow tubing—great for family visits!(4)
Taxes: No tax on income from Social Security or retirement accounts(5)
Median Home Price: $179,408
Median Monthly Rent: $932
Average Temps: 62° / 42°
Average Annual Rainfall: 42"
Special Feature: Oldest Amish settlement in the US(6)
3. San Antonio, Texas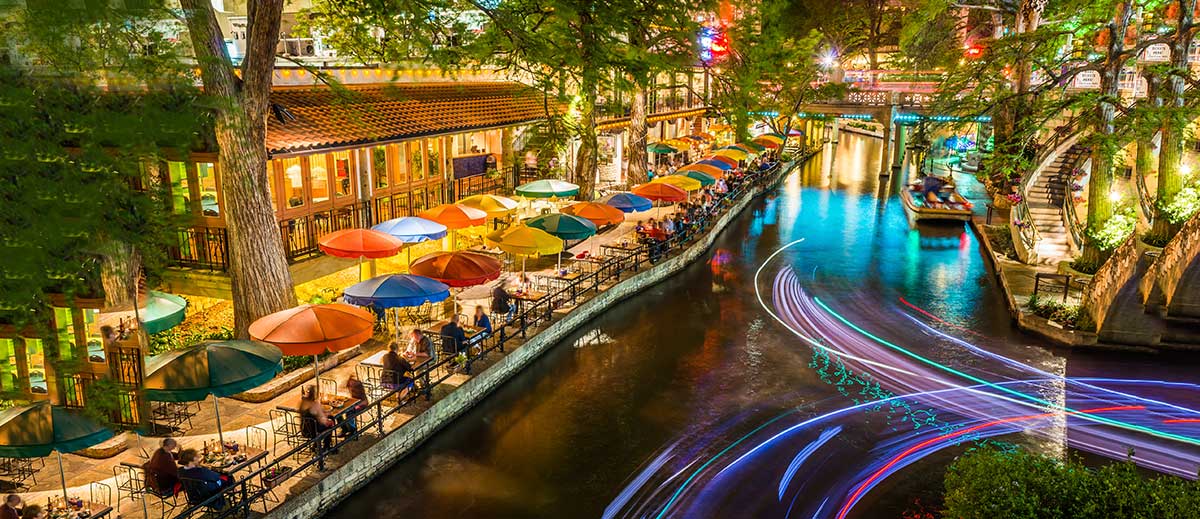 For fans of the Longhorn state, Texas takes four spots on this list, starting with San Antonio. Home of the Alamo, the city is full of history and Hispanic culture—not to mention Tex-Mex and barbecue lovers like me. The entertainment options in San Antonio range from the arts to sports and hit several activities in between. Want to see a show? You can enjoy one at the Tobin Center for Performing Arts. Want to go to a game? See the NBA's San Antonio Spurs play at the AT&T Center. But with 300 days of sunshine a year, you might just spend all your time outside at festivals, fairs and wineries.(7)
Taxes: No state income tax(8)
Median Home Price: $200,667
Median Monthly Rent: $909
Average Temps: 80° / 59°
Average Annual Rainfall: 32"
Special Feature: Historic site of the Battle of the Alamo (1836)
4. Grand Rapids, Michigan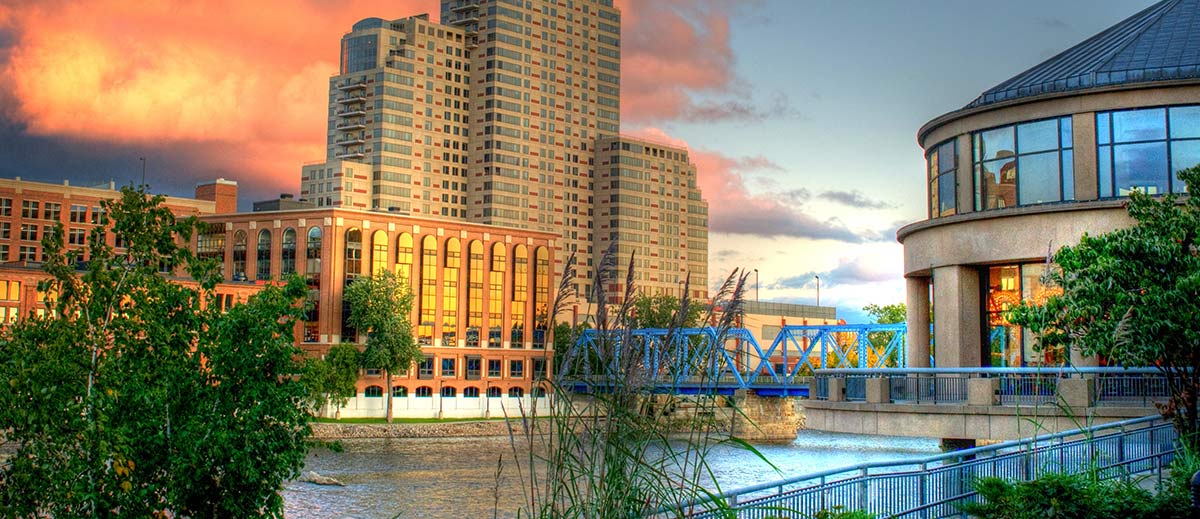 Running along Michigan's longest waterway, Grand Rapids offers retirees affordable housing and a growing health care industry. With the weather being quite cool during the year, getting outside and enjoying the city's outdoor life is a great option too. Plus, the city is known for its breweries, in part because there are so many. It also has an affordable cost of living so things like groceries and health care are cheaper than in other cities.(9)
Taxes: No tax on income from Social Security(10)
Median Home Price: $166,608
Median Monthly Rent: $786
Average Temps: 58° / 40°
Average Annual Rainfall: 38"
Special Feature: Craft brewery scene features over 80 breweries(11)
5. El Paso, Texas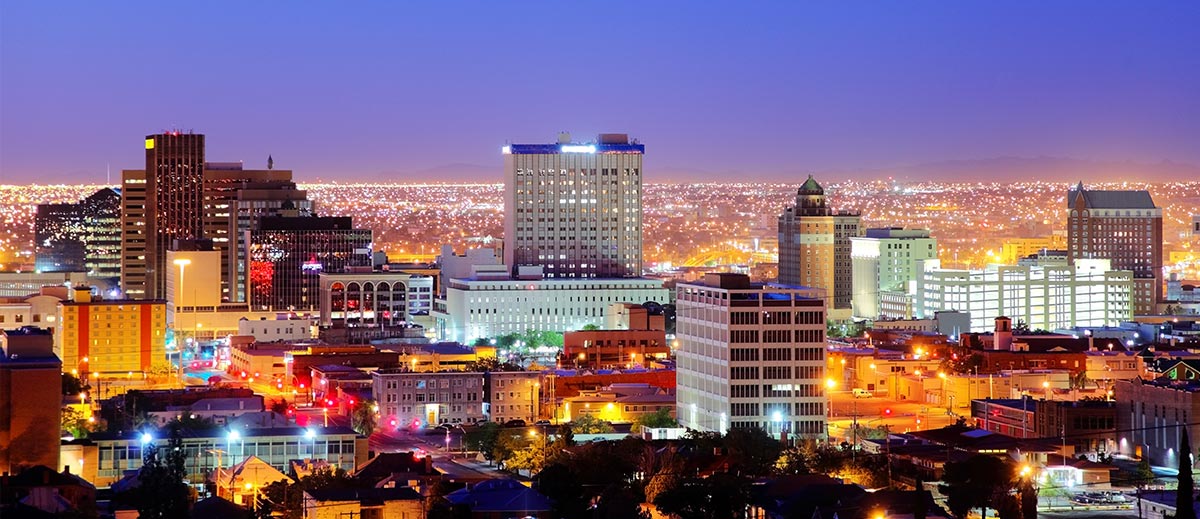 Located in the far western corner of Texas, El Paso offers a cost of living below the national average, which makes housing and everyday expenses more affordable than many other areas in the country. Similar to San Antonio, El Paso gets around 300 days of sunshine every year, making it a great city if you like being outside. If you're a water person, the Rio Grande river is nearby and has great fishing, canoeing, and whitewater rafting opportunities. If you're more of a land person, you may enjoy attending one of the many festivals or watching the numerous marathons and bike races El Paso hosts.(12)
Taxes: No state income tax(13)
Median Home Price: $137,842
Median Monthly Rent: $765
Average Temps: 77° / 52°
Average Annual Rainfall: 10"
Special Feature: Abraham Chavez Theatre, shaped like a sombrero
6. McAllen, Texas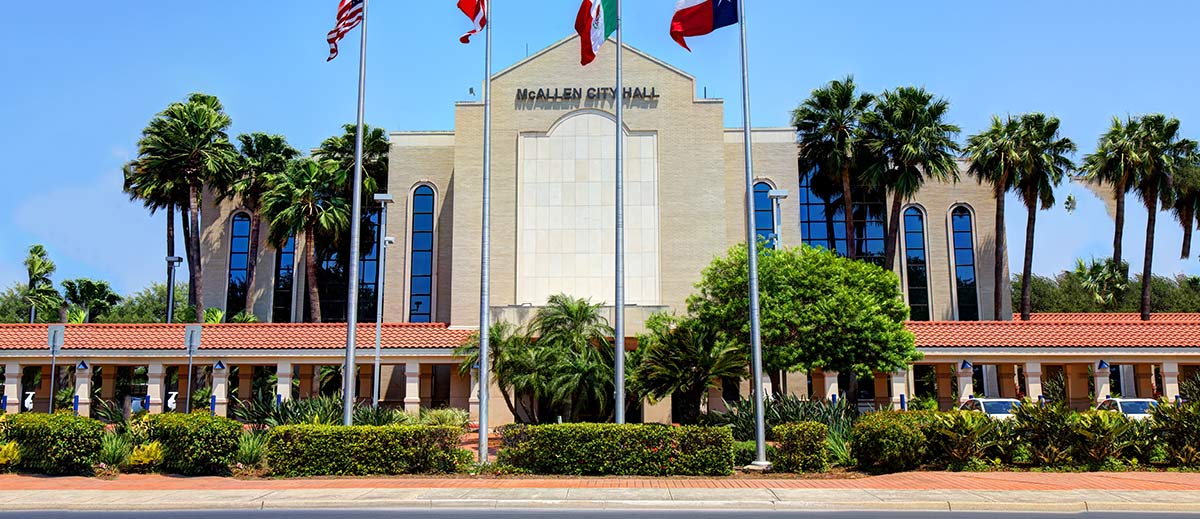 You may have never heard of this one, but McAllen brings us to the southern tip of Texas in the River Grande Valley. Thousands of Texans travel to the River Grande Valley to escape their cold winters. The influx of people boosts McAllen's economy and makes for a great quality of life. The city borders Mexico and has year-round sunshine, 80-degree winters, and rare rainfalls. Like to kayak or pedal boat? With close proximity to the Gulf of Mexico, McAllen offers lots of opportunity for fun on the water. Or maybe you like bird-watching? The Rio Grande Valley will give you lots to see in that department.(14)
Taxes: No state income tax(15)
Median Home Price: $129,400(16)
Median Monthly Rent: $677
Average Temps: 86° / 65°
Average Annual Rainfall: 22"
Special Feature: 123,000-square-foot, single-floor McAllen Public Library(17)
7. Daytona Beach, Florida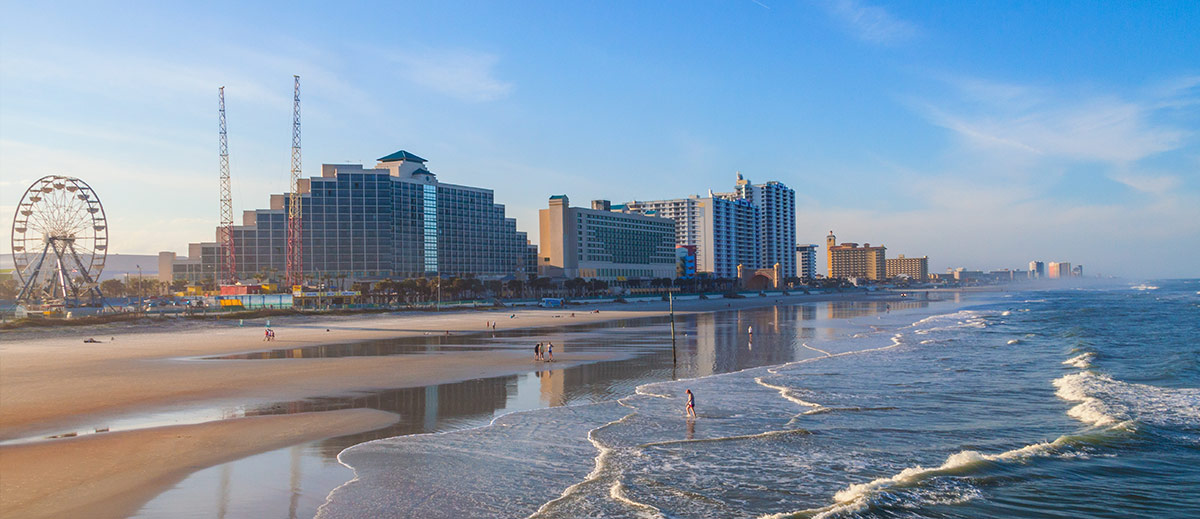 Back to the Sunshine state we go, but this time the spotlight is on Daytona Beach. Although probably known best for the Daytona International Speedway, which hosts NASCAR's famous Daytona 500, the city offers plenty of other things to do. Some pastimes are especially nice for retirees, like fishing, golfing, and visiting museums and performing art centers. And of course, there's the beach. During the winter months, the sun and sand bring travelers who are looking to escape the cold weather elsewhere. But trips to the beach are especially convenient because you're still allowed to drive on the actual beach in certain areas.(18)
Taxes: No state income tax(19)
Median Home Price: $164,069
Median Monthly Rent: $949
Average Temps: 80° / 62°
Average Annual Rain: 50"
Special Feature: Most famous race in NASCAR, the Daytona 500
8. Pittsburgh, Pennsylvania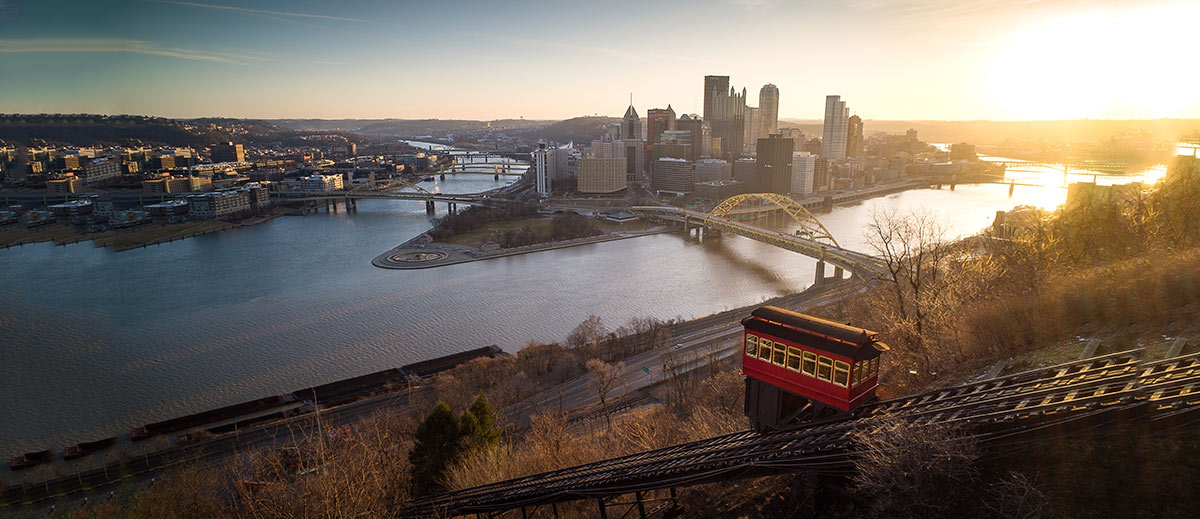 That's right—I said Pittsburgh. Pittsburgh has done a lot to reinvent itself since the decline of the steel industry. If you're an outdoor lover, you'll be glad to learn that the city's parks cover nearly 2,000 acres. Or maybe you're more of a sports fan like me. You can get home game seating at Heinz Field, PNC Park and PPG Paints Arena to root for the NFL Steelers, MLB Pirates and NHL Penguins. There are also plenty of other community and arts events in the Cultural District.(20)
Taxes: No tax on income from Social Security or retirement accounts(21)
Median Home Price: $137,550
Median Monthly Rent: $749
Average Temps: 61° / 42°
Average Annual Rainfall: 38"
Special Feature: Hometown of pop artist Andy Warhol, plus a museum of his work
9. Austin, Texas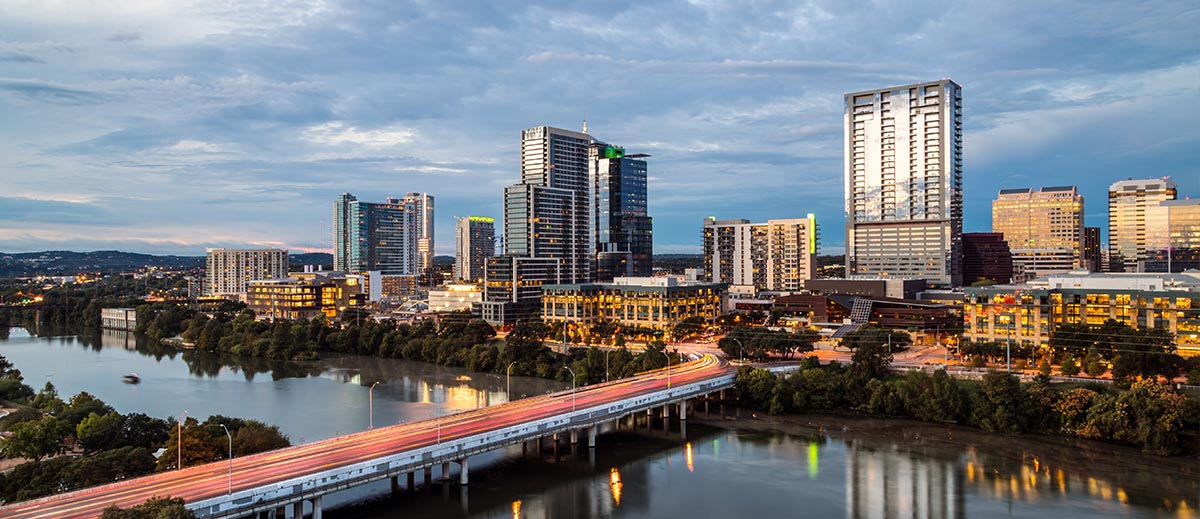 The state capital of Austin ranks as the fourth and final Texas city. Austin is known for its live-music scene that centers around rock, country and blues. It's also home to the world's largest bat colony, which makes its appearance near nightfall—if that's your kind of thing. Austin has 250 parks for outdoor activities so there's plenty to choose from. Film festivals, conferences, and events—like the famous South by Southwest music—continue to grow in scope and size every year.(22)
Taxes: No state income tax(23)
Median Home Price: $278,608
Median Monthly Rent: $1,098
Average Temps: 80° / 55°
Average Annual Rainfall: 32"
Special Feature: Named "Live Music Capital of the World," for its nearly 200 live music venues(24)
10. Washington, D.C.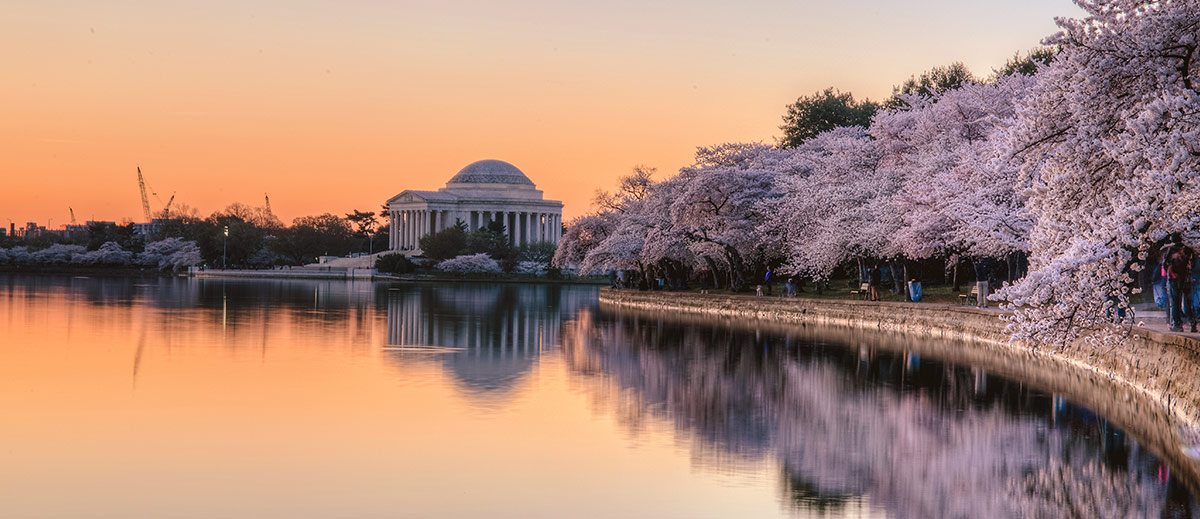 The nation's capital isn't just the prime location for school field trips, lawmaker meetings, and political decisions. It's also a great place to retire! Even as a resident, you can check out the Smithsonian museums, eat your way through the booming restaurant scene, and see several pro sports teams, including the NFL Redskins, NBA Wizards, MLB Nationals and NHL Capitals. Of course, a notable downside is that the city's cost of living is the most expensive on the list.(25)
Taxes: No tax on income from Social Security(26)
Median Home Price: $368,642
Median Monthly Rent: $1,541
Average Temps: 67° / 50°
Average Annual Rainfall: 40"
Special Feature: Most-visited museums in the world, such as the National Air and Space Museum(27)
How to Choose Your Best City to Retire
Can you picture yourself enjoying beautiful weather, heading to a sporting event, golfing with friends, or relaxing on a beach in retirement? Maybe you got excited by all the activities you have to look forward to as you read this list—and you can't wait to move!
But listen: Before you decide where you want to live when you retire, you need to get a little more clarity on what you want retirement to look like and what it will cost. So, use my retirement calculator to estimate how much you'll need for your dream retirement and create a game plan to get you there.
The specifics will look different for everyone. For instance, some people are willing to retire on $40,000 a year while others want to live on $90,000 a year. So do some dreaming (and some math) with your spouse to make sure you agree on must-haves in the city of your retirement.
Ready for the Retirement of Your Dreams?
To get clarity on your retirement game plan, connect with one of the investing professionals I recommend. Our SmartVestor program makes it quick and easy to get a list of pros in your area.
If you've already reached your nest egg goal and are ready to relocate for your dream retirement, get a head start with a top-notch real estate agent who will keep your best interest in mind. The agents in our Endorsed Local Provider (ELP) program are prescreened and must meet high standards. They also participate in ongoing peer-to-peer mentoring to ensure they're growth-minded and focused on serving you first.
Find your real estate agent today!
About Chris Hogan
Chris Hogan is the #1 national best-selling author of Retire Inspired: It's Not an Age; It's a Financial Number and host of the Retire Inspired Podcast. A popular and dynamic speaker on the topics of personal finance, retirement and leadership, Hogan helps people across the country develop successful strategies to manage their money in both their personal lives and businesses. You can follow Hogan on Twitter and Instagram at @ChrisHogan360 and online at chrishogan360.com or facebook.com/chrishogan360.