6 Fun Money Facts From Classic Christmas Movies
3 Minute Read | October 14, 2020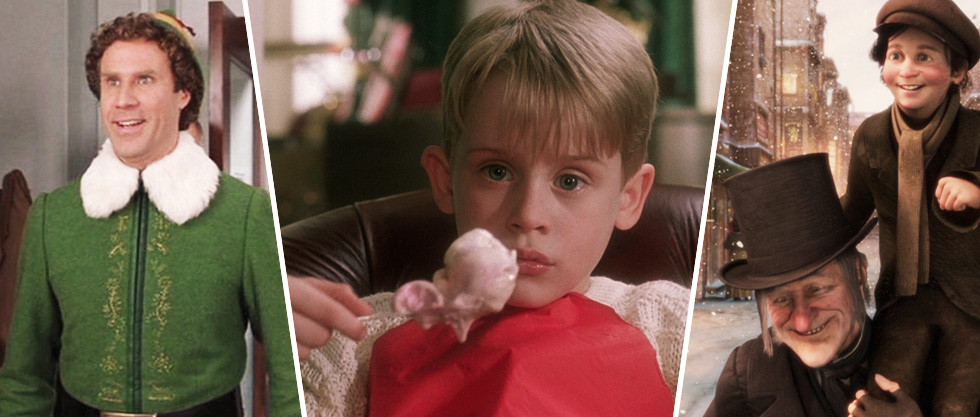 Do you know It's a Wonderful Life was a box office failure? Or how much money Will Farrell turned down to star in Elf 2? Neither did we, so we decided to look it up.
What we found was surprising and a little funny! Get ready for some not-so-commonly known numbers related to popular Christmas movies.
$500,000: Brian Jones spent $500,000 to buy and restore the Cleveland-area house used in the 1983 movie A Christmas Story. Jones, a huge fan of the film, paid $150,000 on eBay and then spent a year and $350,000 renovating the home to match its movie look. He even turned the property next door into a gift shop and museum before reopening it as a tourist attraction in 2006. Now that's Christmas spirit!
$3.3 million: It's a Wonderful Life grossed $3.3 million during its movie theater run from 1946 to 1947. That's pretty good until you realize the film cost $3.7 million to make according to the Internet Movie Database. Despite its five Academy Award nominations and its beloved status in Christmas cinema history, the movie wasn't profitable at the time. It just goes to show appearances can be deceiving—sort of like your neighbors who look rich but are broke.
$32,000: In 2014 dollars, the fictional McCallister family from Home Alone spends roughly $32,000 on plane tickets. Here's how we figure it: They fly from Chicago to Paris with four adults in first class totaling $16,344. Then there's the 11 kids in coach—plus Kevin's unused ticket. That adds $15,692. Let's just hope they didn't use plastic. Imagine paying 19% interest on that!
$177: Clark Griswold's disappointing Jelly of the Month Club Christmas bonus is worth about $177 in the 1989 comedy National Lampoon's Christmas Vacation. He gets pretty angry hearing he's not getting cash, especially since he's already paid in advance for an in-ground swimming pool! Luckily, crazy cousin Eddie convinces the stingy boss to be more generous. Take it as a lesson: never spend money you don't have.
$29 million: Who would turn down a $29 million paycheck? Will Ferrell, that's who! The former Saturday Night Live comedian stars as the title character in the 2003 box office hit Elf. But Ferrell turned down a ton of cash to make the sequel. He must've really not wanted to wear those tights again. But for that kind of money, most of us would!
$190 million: Disney's 2009 animated version of A Christmas Carol cost $190 million. That makes it the most expensive holiday movie ever made. In fact, it's almost five times the cost of It's a Wonderful Life, Elf, Miracle on 34th Street, and A Christmas Story combined!
Whether on-screen or off, money is a big part of the holidays. So be smart with your cash. Don't have a swimming-pool lifestyle on a jelly-of-the-month-club budget!
But how do you do that? Like in real life? You just need Ramsey+, the all-access membership to our best money tools, apps and content. You'll get the premium version our EveryDollar budgeting app and online courses like Financial Peace University and Budgeting That Actually Works. Trust us, it's a lot of awesome packed into one membership—and right now, you can try it free in a Ramsey+ trial. So start today!