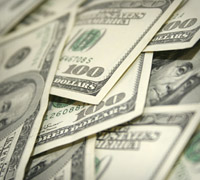 There's no better time than now to be proactive when it comes to saving, spending and giving. We're offering a number of resources that will help you and your kids get a grip on your money for good—and have fun at the same time!
Starter Pack – Dave's #1 Bundle
If you're just starting out on the road to Financial Peace, a good first step is the appropriately named Starter Pack. For less than $50, you get Dave's best-selling book The Total Money Makeover, The Money Answer Book, the Cash Flow Planning DVD, the Dumping Debt DVD, the Designer Red Envelope System, and Dave's Budgeting Software (CD-ROM). This will help you learn all the basics that have transformed Dave's life as well as millions of others.
Foundations in Personal Finance
The high school years are crazy busy. They're also our last chance to get across everything we want our kids to know before heading off to college or out on their own. Dave Ramsey's Foundations in Personal Finance is the premier curriculum for teaching high school students about money. The curriculum was designed by teachers for teachers and can be used in a school classroom or as a personal home study. The material is interactive and will serve as a solid framework for helping teens make wise decisions for the rest of their lives.
Financial Peace University
More than one million families have changed their futures through Financial Peace University, so why don't you join them? The first step is to get your lifetime membership and then find a class in your area to join others who are committed to becoming debt-free. If your schedule doesn't allow you to commit to attending for 13 weeks, don't worry! You can also take the course online or at home with the DVD Home Study Kit. Regardless of your schedule or income, Financial Peace is within reach!
Kids Financial Peace Jr. Super Pack
As parents, we're called to invest in our children. We can help you do that with a hands-on tool for teaching kids 3–12 how to earn and handle money. So, what's in the Super Pack? It comes with a dry-erase board to track commission earnings and savings amounts and an envelope system for spending, saving, and giving. Other features are a clip-n-carry coin case, magnets, a cool calculator, and instruction manual and audio CD. The Super Pack also includes a six-book boxed set with colorful pictures and timeless lessons. Your kids will follow Junior as he learns principles like hard work, integrity and the dangers of debt. Help your kids learn now what you wish you had learned back then.
With resources like these available to help you, there are no more excuses. Take control of your money today!