Home Buying & Selling
4 Steps to Refinancing Success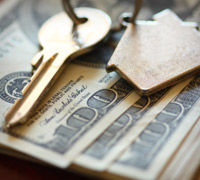 With mortgage rates continue to hang out at bargain-basement lows, many homeowners are scurrying to refinance to lower rates and shorter terms. Here's a step-by-step refinancing guide plus a heads-up about the snags you could encounter along the way.
1. The Application
First, you need to answer the two most important refinancing questions: Should I refinance from 30 to 15 years? Will I qualify? If you plan to stay in your home long enough to recoup the costs of refinancing, usually 3–6% of the loan amount, it's worth it to refinance. Reducing your term could also increase your monthly payment, so make sure there's room in your budget.
A loan specialist can help you answer these questions and fill out your loan application to get things moving.
2. Credit, Income and Appraisal
At this point, the lender will review your credit, verify your income, and schedule an appraisal of your property.
Generally, higher scores qualify for the lowest interest rates, so know where your break-even point is.
Tighter lending standards mean lots more paperwork. You'll have to show where your money comes from and that you actually have the funds to close the loan.
Lenders are also more picky about appraisals. An appraisal that doesn't compare your home to another home sold in your area in the last 90 days could be turned down.
The best advice: Start with good information about the value of your home and be willing to provide whatever documentation necessary to get your loan approved.

Find expert agents to help you buy or sell a home.
3. Wait
At this point, the process is out of your hands. Be ready to answer some questions for clarification or provide even more documentation, and keep tabs on the process with your lender.
4. Closing
If your refinance gets the green light, your lender will arrange a closing. You'll have three business days after you sign the closing documents to cancel the refinance if necessary.
Now you're free to reap the benefits of historically low interest rates and a shorter mortgage term!
Ask the Experts
If you're planning to buy or sell a home, consult a pro who will help you save time and money. Dave's real estate Endorsed Local Providers (ELPs) are experts in your area who will give you the same great advice Dave would. Contact your ELP today!