Know any newlyweds who need money help? Many couples start off having trouble. They vowed "for richer or for poorer," but they're stuck in "for poorer." You can help them. We're offering some products below to lead them in the right direction as they begin their journey together. These are more than just wedding gifts. They have the ability to bring about true life change.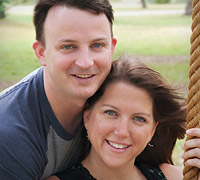 The Total Money Makeover NEW! Revised 3rd Edition
"This book should be on the nightstand of every newlywed couple. The Total Money Makeover will help them learn how to handle money right out of the gate. It includes a plan to pay off debt and start building a future. The steps are easy for anyone to understand and follow, no matter what the state of their checkbook is." —Team member Steve Oakley, married 15 years
Discover why The Total Money Makeover has been a New York Times best-seller since 2003. Order The Total Money Makeover now.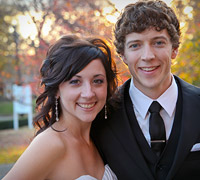 The Marriage & Money Boxed Set
"Monogrammed towels, cheese trays and toasters are all acceptable gifts for any newlywed couple. But what did my husband and I really need? Something even more practical like the Marriage & Money Boxed Set. Complete with Dave's The Total Money Makeover, Financial Peace Revisited and the ever important-to-the-food-budget envelope system, the Marriage & Money Boxed Set provides all the tools necessary for helping us lay the foundation for a solid marriage that will last a lifetime." —Team member Leigh Orendorf, married 7 months
Successful marriages don't just happen. Offer the new couple the tools they need to grow together. Order the Marriage & Money Boxed Set now.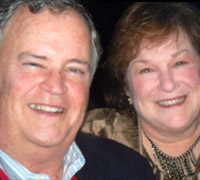 Financial Peace University
DVD Home Study Kit
"Financial Peace University [FPU] has changed the lives of more than one million families. I can't imagine a better way to start a marriage than to couple it with some solid marital counseling. Barbara and I wish FPU had existed 48 years ago, and we had been smart enough to sign up! These days, with the home study kit, couples can make sure they're on the same page with money, and create a plan to stay out of debt and build wealth, and do it all at home. It comes with a free lifetime membership if they decide to go to an FPU class later, so it's a win-win. Honestly, this should be mandatory for every engaged couple!" —Team member Richard Speight, married 48 years
With a DVD and audio CD library, starter envelope system, Dave's best-selling Financial Peace Revisited and more, this will be the gift they remember for years to come. Order the Financial Peace University DVD Home Study Kit today.