Dave Ramsey's
7 Baby Steps
Taking control of your money means taking the first step. Get started today with Dave's plan and start changing your future.
What Are Dave Ramsey's 7 Baby Steps?
Dave Ramsey's 7 Baby Steps are a proven process for saving money, getting out of debt and building wealth.
Why the Baby Steps Work
Dave's 7 Baby Steps are different from other money-management plans. They go beyond simply treating the symptoms of money problems like debt and lack of savings, and focus on changing your behavior—the real cause of those issues—through a proven, step-by-step plan.
Education

Teaches you how to manage your money better

Encouragement

Build momentum with small wins along the way

Empowerment

Make financial decisions confidently throughout every aspect of your life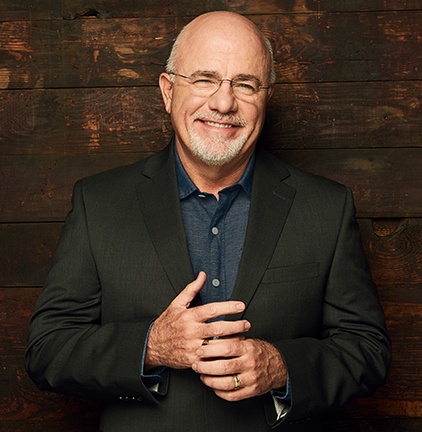 Who Is Dave Ramsey?
After battling his way out of bankruptcy and millions of dollars in debt, Dave Ramsey developed the 7 Baby Steps as a plan he could share with others to help them live debt-free and build wealth.
Today, more than 25 years later, millions of people have learned how to use Dave's 7 Baby Steps to relieve their money stress. His daily radio show and podcast reach over 13 million listeners each week, and nearly 5 million people have experienced life-change through his nine-week course, Financial Peace University.
The Baby Steps form the foundation of Dave's commonsense advice on money, and are the starting point for anyone ready to change their financial life from debt and stress to saving and giving.
Get Started With the Baby Steps
Follow the plan that has helped millions ditch debt and build wealth!
Take the Course

Financial Peace University, Dave's nine-week course on money management, will walk you through the 7 Baby Steps in detail and help you put them to work in your life.

Read the Book

Get The Total Money Makeover, Dave's #1 best-selling book, for inspiring stories of people who have beat debt and built wealth by following the Baby Steps.

Get the Email Series

Get our free four-day email series that includes more resources and tips to help you work the Baby Steps faster.
Every Journey Begins With
a Single Step
If you'll take that first step, you can go anywhere you want to go. The 7 Baby Steps won't be easy, but they're guaranteed to work if you follow them. And we're here to help every step of the way. But it's up to you to get started. Are you ready?
Keith and Emily used the Baby Steps to pay off $162,000 of debt in seven years! They stopped trying to keep up with the Joneses and started living on a budget instead.
Ready to Get Started?
Jump-start your Baby Steps journey with our free four-day email series! It's packed with articles and resources from Dave and his team.