Everyone has a story
Yours is made up of little everyday moments that come together to create lasting memories. Whether you've rewritten your story through Financial Peace University or you're simply dreaming of a new chapter, we want to hear all about it.
Everyone has a story
Whether you've rewritten your story through FPU or you're simply dreaming of a new chapter, we want to hear all about it.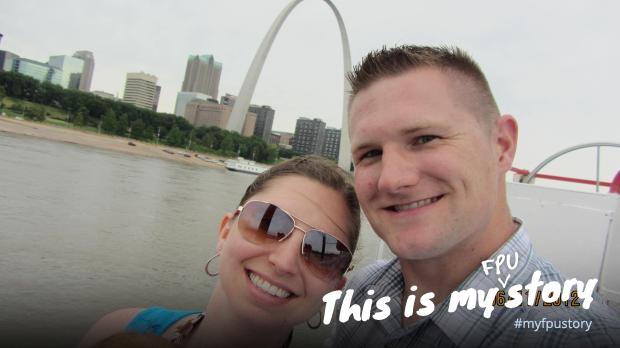 FreetoSmile's story
My husband, Jed, first introduced me to FPU when we were dating about 10 years ago. He had the kit, but was unable to attend classes due to his work schedule. We half-heartely applied the principles, but didn't make much headway when we didn't stick to the plan. Shortly after we got married, he was deployed with the Marines to Iraq in 2005, and during his absence, I began to work the debt snowball. We paid off some debt, but when he returned from war, we fell into our old impulsive spending patterns, and began accumulating more debt. In June of 2010, my financial security gland began acting up, I decided that I had had enough! I bought the Total Money Makeover book, and read it cover to cover in a weekend! I was, as Dave Ramsey puts it, sick and tired of being sick and tired, and I became fired up about working his plan, and sticking to it this time! Jed read the book after me, and together we made a decision to cut out our overspending, create a budget, and crawl out of our debt! We also made the important decision to be obedient to the Lord and began tithing every paycheck, something we had wanted to do, but never seemed to have the money for when we didn't have a budget! By March of 2011 we conquered baby step 2 and we finally were able to scream WE'RE DEBT FREE!!!! We had paid off $16,000 in debt, and had had the money in the bank to replace the transmission on his car! We then moved on to baby step 3, got 3 months living expenses saved up, and began working on funding our retirement investments again! We also saved up and went on 3 different vacations, paying cash for our plane tickets, rental cars, and everything else we did! We've been slowly building up to our 6 months emergency fund at the same time, and this month will also begin investing in our two children's college funds (they are ages 3 and 6 months)! We are so excited to be in a place now where we don't worry about money anymore! As soon as our 6 months is fully loaded, we'll be working baby step 6, and begin paying our hugely underwater mortgage down with extra payments! God has been so good to us, and we are so appreciative of the work He is doing through Dave Ramsey to help people like us get out of debt and change our family tree! We will begin leading our 3rd round of FPU at our church this fall, and we're so excited to continue helping others work the plan and change their family trees as well!