Online & on Your Schedule
The 9 lesson online membership allows you to take the class on your schedule - anytime and anywhere!
Watch a Sneak Peek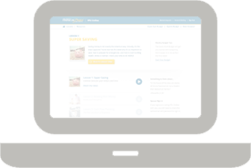 Dave's most popular class online and on your schedule!
Sometimes life gets in the way. You know you need a plan for your money, but you just haven't been able to carve out the time in your busy schedule. You don't have to wait to find financial peace. You can learn how to get rid of debt, manage your money, and spend and save wisely all on your schedule, on demand, no matter where you are.
Financial Peace University (FPU) Online gives you complete access to Dave's most popular class and complete suite of online money tools for 16 weeks. Class is in session 24 hours a day, 7 days a week!
FPU Online will equip you with all the tools you need to start winning with money. In just nine lessons, you'll learn to take control of your money, invest for the future and give like never before. The average family pays off $5,300 in debt and saves $2,700 in the first 90 days!
"We took Financial Peace University Online. It was great to be able to complete the classes in our own time, as we had full-time work and graduate school schedules to balance. Being able to talk about our plan as a couple, with clear directives, has had a great impact on our lives."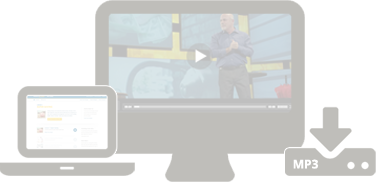 What's Included?
All 9 video-based lessons from FPU plus 2 bonus lessons
Access to free, powerful online budgeting software
Downloadable workbook and budgeting forms
Downloadable MP3 audio of all 9 lessons
See the Full 9 Week Lesson Plan
Millions of families have taken Financial Peace University, and now you can take the entire class online! Your membership includes everything you need to completely transform your financial life.