Transform Your Church
Most churches have families who are struggling financially. While Financial Peace University will work for most people, some may need more thorough one-on-one help. With Financial Coach Master Series, you can support your church and community by helping them better understand the world of personal finance.
At Financial Coach Master Series, Dave's team will walk through the coaching process, dealing with topics like navigating budgets, debt reduction, collectors, marital tension and other complex money issues. Whether someone in your church is facing a major financial crisis or needs to start their marriage off on the right foot, we'll equip your team with all the tools they need to provide one-on-one financial guidance.
How could your financial ministry impact your church and community?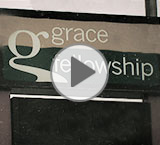 Grace Fellowship
Grace Fellowship in Latham, New York, has sent 14 coaches through Financial Coach Master Series. As a result, they have developed a thriving financial coaching ministry that provides hope to the church and community. View Case Study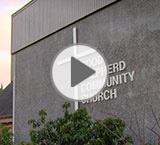 Good Shepherd
Good Shepherd Community Church in Portland, Oregon, realized they had a churchwide problem: church members who needed one-on-one financial coaching. So the church staff decided to do something about this growing issue. Since then, they have sent 12 coaches through Financial Coach Master Series. View Case Study
More Information
For more information, simply fill out this short form and a member of Dave's team will contact you.

or
testimonies
One-on-One Guidance
"We decided that financial coaching gives us credibility, not only with the church, but with the community. They know we're not going to just teach them one lesson, but we're going to sit down with them and walk them through the process."
Scott StuartGood Shepherd Portland, OR
Hear What Others Have To Say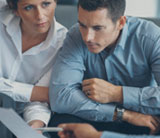 Chris Hogan speaks with Brian and Karen from The Father's House in Vacaville, CA about their experience with
Financial Coach Master Series. Listen Now