We think you two will really hit it off.
We believe budgeting should be easy and, dare we say it, FUN! Give every dollar a name and focus your money on what matters. Knock out those pesky debts and build wealth with Dave's FREE budget tool. It's way easier than pen and paper!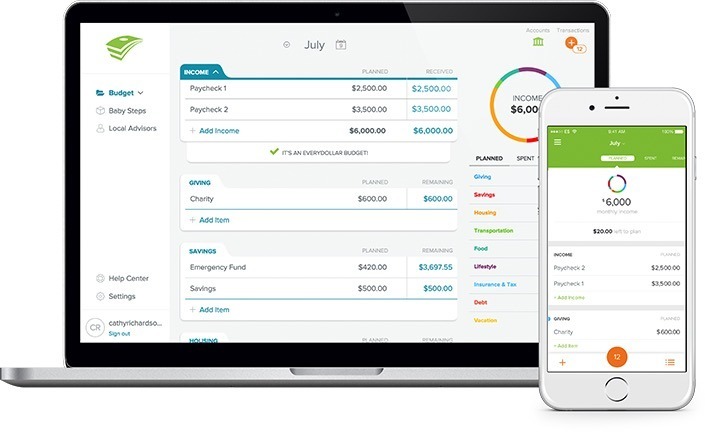 Stuff You'll Love:
Create and update your budget from your computer and phone.
Track and split transactions against your budget.
View what's planned, spent and remaining.
Monitor your progress through Dave's Baby Steps.
EveryDollar's got your back.
We built a world-class support team to protect and guide you every step of the way.
Your Data is Secure.
Access EveryDollar across devices with bank-level security in the cloud.
Real People, Real Support
We're here to make your EveryDollar experience as smooth as your favorite jar of peanut butter.
Expert Advice
EveryDollar connects you with local experts for ways to discover hidden money in your budget.
Start My Budget Now