Leader Luncheon
Join us for a complimentary luncheon and see how your church can get a Total Money Makeover.
Hungry for a Total Money
Makeover in your church?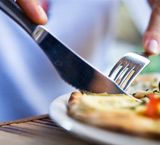 As a church leader, you have the unique opportunity to help your congregation break free from the culture of consumer debt.
At this luncheon, you'll learn how Financial Peace University (FPU) and Dave's Total Money Makeover LIVE! event can impact your church.
The Total Money Makeover LIVE! event with Dave Ramsey will be in Houston, Texas on April 20, 2013. In advance of these events, we are inviting church leaders—including pastors, education directors, small-group leaders and teachers—to a free luncheon!
The complimentary luncheon includes:
Two free pastor passes to the live event
A copy of Dave's book, The Total Money Makeover.
A delicious, catered meal.
The opportunity to purchase live event passes for your congregation at 30% off the regular price.
A tool kit with everything you'll need to promote the event in your church.
Life-changing information on how to create a church culture that resists debt and freely gives.
Fellowship with other pastors and churches.
Helpful Tools
Worth the Investment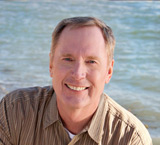 "I know I'm speaking for hundreds and hundreds of pastors when I say that we're grateful that Financial Peace University is here." Max Lucado Author & Minister of Preaching Oak Hills Church