Ideas for Emergency Fund Jumpstart
from daveramsey.com on 25 Feb 2010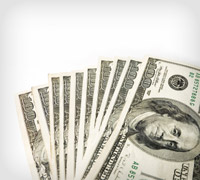 When it comes to socking away $1,000 for Baby Step 1, what are your ideas for getting things off the ground? What's worked for you, and what's your advice for someone who's just getting started?
Whether they are general or specific ideas, whether you're already there or on your way, share your best emergency fund tips here and find out what others have to say.
Financial Peace University Online!
Dave's Life-Changing class now Online to fit your busy schedule!
Learn More
Dave's School Curriculum
: Empowering students to make sound financial decisions for life. Available for both Highschool and Homeschool
More Info
See Dave Live!
The largest, most exciting event on personal finance in the nation!
Find Tickets